Muscat: The Al Hamidi Heritage Museum, an Omani traditional museum is one of the most important cultural heritage monuments in the Sultanate of Oman. Located in the Wilayat of Ja'alan Bani Bu Ali in the Governorate of South A'Sharqiyah, the museum is an attraction in a quiet desert area on the road leading between the Wilayat of Ja'alan Bani Bu Ali and the Niyabat of Al Ashkharah. This village is 12 km away from the center of the wilayat.
The museum contains ancient holdings dating back 500 years. It has several corners like the corner of traditional weapons. Very interesting and ancient weapons like the canads and the manqal(types of old guns, swords and daggers) are displayed here. Another corner is dedicated to books, newspapers and old Qurans. There is also a corner specialized in adornments and traditional Omani dress. The museum also exhibits a collection of pottery, household utensils, coins and various other historically prominent objects.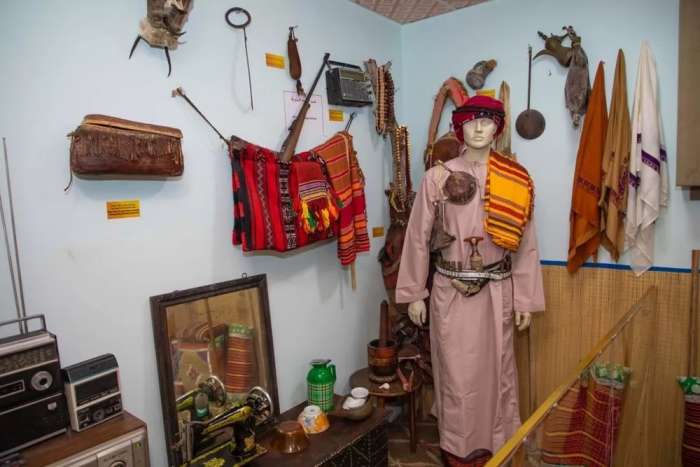 The owner of the museum, Humaid bin Saleh Al Hamidi said, "I established this museum with individual efforts 28 years ago and includes 800 historical artifacts, with the aim of achieving a human cultural message, raising public awareness, consolidating noble Omani values, and learning about the rich history, heritage and culture of the Sultanate of Oman."
The museum has been approved by the Ministry of Heritage and Tourism as part of the museums that present ancient Omani heritage and collectibles.