Muscat: As part of the GHEDEX educational series, Craig Williamson, Head of School at ABA Oman International School was invited to participate in a panel discussion alongside esteemed academia on the topic - 'The Skills To Build A Sustainable Future'.
The event, held under the patronage of H.E. Sayyid Salim Musallam Al Busaidi, the Undersecretary of the Ministry of Labour for Human Resources Development, provided a platform for industry leaders to share their insights and perspectives on the evolving job market, and the skills required for success in the future.
During the panel discussion, Williamson emphasized the need for schools to develop transferable future-ready skills in students, through programmes that enhance their ability to adapt to new and emerging technologies in the dynamic workplace.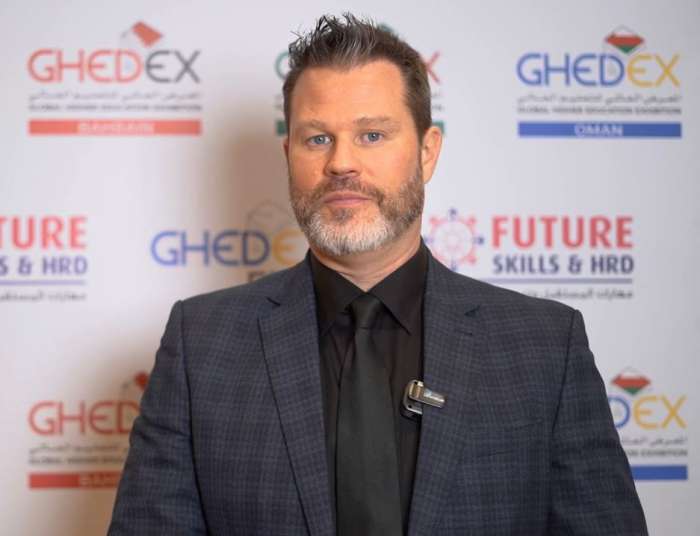 Craig Williamson, Head of School at ABA Oman International School as seen at the event.
"Education needs to prepare young people to imbibe a growth mindset and acquire new skills to meet the demands of the rapidly-changing workplace. Through the IB programme offered at ABA Oman International School, we focus on building fundamental lifelong skills such as language and communication skills, critical thinking, collaboration, complex problem-solving skills and social skills that enable learners to grow as confident, socially responsible global citizens with a sense of purpose. The emphasis on experiential learning beyond the classroom also helps prepare students to tackle real world challenges," he stated.
Classroom v/s Reality
Williamson further exhorted leadership in education to identify the disconnect between classrooms and the real world, and engage in discussing practical solutions to improve upskilling. The panelists were in agreement as they highlighted the importance of honing soft skills and emotional intelligence in students to help them thrive in the future.
The event was moderated by Amr Babood, Group CEO and Sadiq Khan, Group COO - OITE & ARB (COMEX & GHEDEX Global). The panel consisted of esteemed academia and industry leaders, including Dr. Fatma Mohammed Al-Balushi, Deputy Director General for Administration and Financial Affairs at QAAAQA, Dr. Yasmin Shannan Al Bulushi, Senior advisor at The Royal Academy of Management, Najah Al Rashdi, Director General of Innovation Center at Ministry of Higher Education, Research and Innovation, Dr. Shadha Al Amri, Head of Entrepreneurship and Innovation Department at University of Technology and Applied Science, and Suad Said Al Zakwani, Head of Data Science at Petroleum Development Oman.
ABA Oman International School is the leading International Baccalaureate Continuum School in Oman. Founded in 1987, ABA is a not-for-profit, non-selective, K-12 independent school located at Madinat Al Irfan, Muscat. ABA educates the next generation of leaders and innovators in a diverse community, inspiring and empowering them to make a positive impact in the world. Visit www.abaoman.org to discover The ABA Way.