Muscat: Heavy rainfall and thunderstorms in North Al Batinah resulted in severe damage as trees fell, parts of houses collapsed, valleys flooded and vehicles were damaged. Many properties of residents, citizens and fishermen were damaged in the storm.
The rainfall began at around 7.30 PM local time on Tuesday evening across wilayats in North Al Batinah and was accompanied by hailstones and strong winds. Sea waves also rose in height according to Oman Meteorology. Northern parts of the governorate, including Shinas, Liwa, Sohar and Saham witnessed the maximum rainfall leading to some valleys in Sohar overflowing. These are the Wadi Al Jizzi in al Sagha, Wadi Falaj Al Qaba'ail and Wadi Sahban as well as the Wadi al Mahmoum in the wilayat of Saham.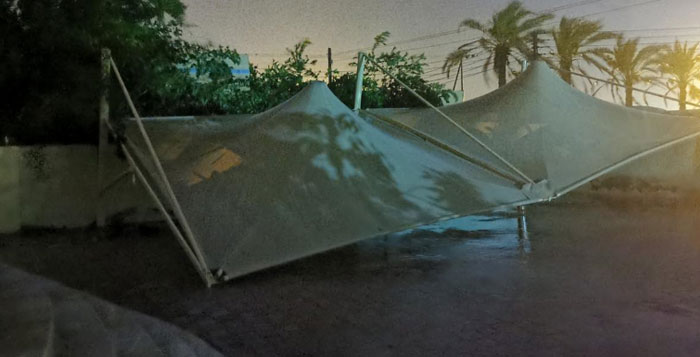 Public and private properties were damaged, as uprooted trees fell on vehicles and house walls, leading to their collapse. Buildings currently under construction as well as the Al Maha petroleum station in Saham were also damaged due to strong winds. Several areas faced power cuts as electricity poles were damaged.
Rescue teams of the Civil Defence and Ambulance Authority in North Al Batinah Governorate were also able to rescue workers who were trapped by falling debris at construction sites.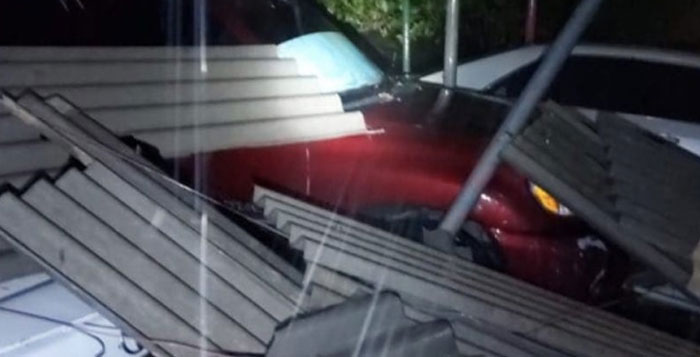 A person stuck in wadi Al-Khshda stream in the wilayat of Saham was also rescued by teams and is in good health.