Muscat: Most of the governorates of the Sultanate witnessed moderate to heavy rains accompanied by thundershowers and active winds that caused damage to trees, homes and vehicles.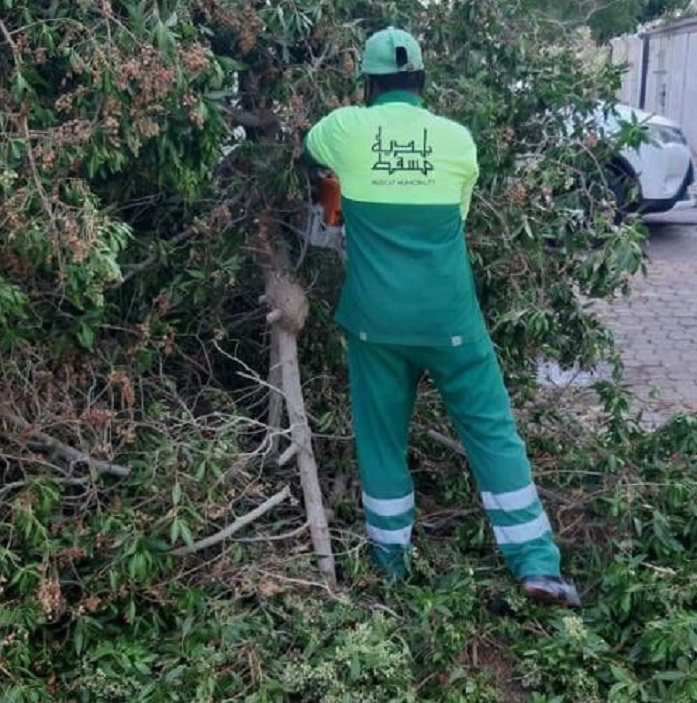 Apart from damage to homes and vehicles and commercial shops being reported in some wilayats, there were also reports of fires due to lightning hitting some palm trees and electricity poles.
Officials said that the wilayats of Musannah, Rustaq and Barka in South Al Batinah, wilayat of Sama'ail in Al Dakhiliyah, wilayat of Shinas, Sohar in North Al Batinah, and wilayats of Al Khoudh, Seeb and Bausher in Muscat received heavy rainfall.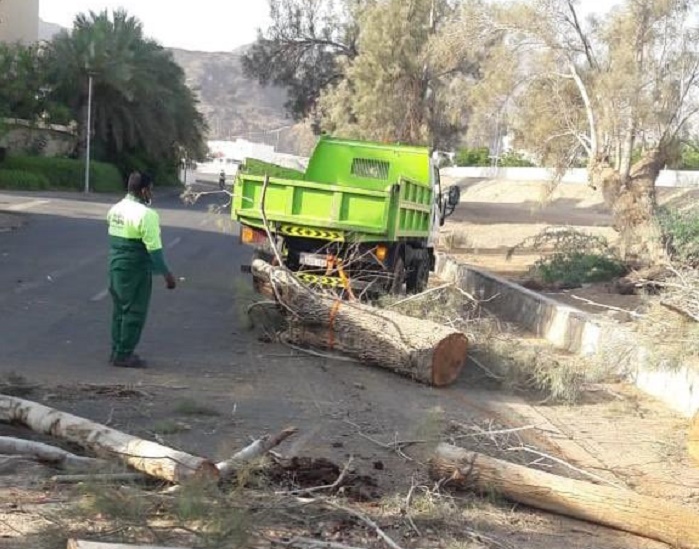 At 17.6 mm the wilayat of Bausher recorded the highest amount of rainfall in the Sultanate during the last 24 hours, according to Oman Meteorology.
Oman Meteorology confirmed that the amount of rainfall recorded at some monitoring stations of the Civil Aviation Authority (CAA) in the past 24 hours also showed that Bidbid received 11.2 mm, Shinas 7.2 mm, Yanqul 3.2 mm, Muscat 3.2mm, Al Hamraa 3.0 mm, Al Amerat 2.6 mm, Muhadha 1.4 mm, Sohar 0.6 mm, Al Khaboura 0.6 mm and Liwa 0.4 mm.
A statement issued by the CAA said that the aerial image shows clouds over Al Hajar Mountains and the coasts of the Sea of Oman, with sporadic rains of varying intensity on the east of Muscat, the coasts of Musandam, North of Al Batinah and Dakhiliyah governorate, even as cumulonimbus rain clouds continue in the interior areas of Dhofar.