Another weekend is here and you are not quite ready with a plan. Moreover, you are one among the many who are extra cautious about the health of yourself and others and hence you avoid going out unnecessarily keeping the COVID-19 safety protocols in mind. But do you know that even without leaving your home you can have some great time. You can give a pass to staycations and long drives this weekend and make your stay at home extra special. And if you want some fresh air and little bit of sunshine go for a walk or join the free open-air gyms in Muttrah and Qurum that are now open to the public. Here are some interesting options for your to choose from:
1)Unplug yourself
What could be more enticing than having a day without having to check mails, messages and social media posts? Try this week. Unplug yourself and get your much needed rest and relaxation. A break from news updates, tweets and all the social media rants can wait. Get some extra sleep for a complete rest of your brain and body. And if you really want to plug in then do plug in to peace, joy, and Zen. Prioritising self care is important. Set aside an hour for self-care. Taking some time for yourself on weekends is one essential step to keeping yourself calm, cool and collected during the hectic working days. The more you can relax and recharge during weekend, the more you will enjoy the working days.

2) Watch your favourite shows
The lineup of new shows on Amazon Prime will keep you hooked up this month. Watch Making Their Mark: Season 1, an unprecedented journey into the inner sanctum of Australia's greatest sport in the most challenging year in its history. Players, coaches, and executives across six teams in the Australian Football League (AFL) navigate a year like no other in an exhilarating portrait of elite sport. Netflix too has several shows lined up. Watch Waffles + Mochi (Season 1, a new kids series with puppets with former first lady, Michelle Obama hosting the show. Michelle Obama in her recent tweet has said, "I'm beyond thrilled to share that on March 16, I'll be launching a new show on @Netflix called Waffles + Mochi! I'm excited for families and children everywhere to join us on our adventures as we discover, cook, and eat delicious food from all over the world."

3) Movies on the silver screen
There's nothing more exciting than watching movies on the big screen. This week watch Nobody starring Bob Odenkirk, Connie Nielsen and Christopher Lloyd. Emmy winner Bob Odenkirk stars as Hutch Mansell, an underestimated and overlooked dad and husband, taking life's indignities on the chin and never pushing back. A nobody. Bollywood movie buffs can watch Mumbai Saga, a story of hopes, aspirations, friendships and betrayals in the backdrop of the early 90s. But, most importantly, it's the story of the Bombay that was and the Mumbai that it became. Sandeep Aur Pinky Pharaar starring Arjun Kapoor and Parineeti Chopra is about a man and a woman who represent two completely different morality. However, they are united by their mistrust, suspicion, and hatred for each other.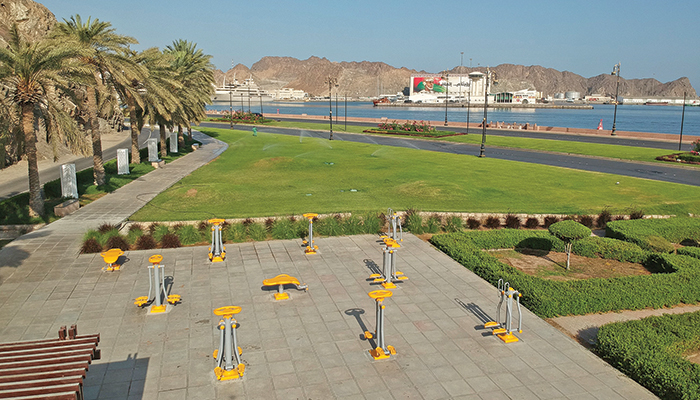 4) Free open-air gyms
A new way to keep fit during the ongoing pandemic is to join a free open-air gym. Set up by the sea, on the Muttrah corniche, and by Qurum beach, each open air gym consists of 11 pieces of equipment, including elliptical machines and benches to perform sit-ups. Entry is free. People can keep fit and spend some time outdoors during the pandemic. "This initiative also stems from our endeavour to encourage cooperation between the private and public sectors," said Nihad Al Bulushiyya, service partnership specialist at the Directorate General of Service Development at Muscat Municipality. "These arrangements will help provide community services, and contribute to the development of Muscat Governorate."
5) Get ready for Mother's Day celebration
It is once again the time for flowers, cakes, chocolates, and happy moments to make your mother feel special with Mother's Day being round the corner. It is celebrated all across the Arab world on March 21. If you are thinking how to celebrate it during this pandemic don't get disheartened. Enjoy this year's Mother's Day without even leaving the house. Be it a surprise gift or some fresh flowers, make the day extra special for her. And if you have an elderly mom at home ensure her health and safety by encouraging her to take COVID-19 vaccine.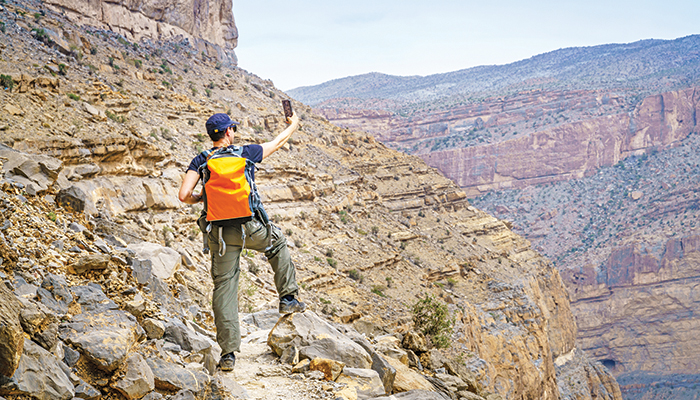 6) Take a hike
Grab your hiking shoes and explore outside with your family. This could be a walk around the neighbourhood or a hike through one of the off roads in Oman.With the weather still being pleasant in early mornings, it's safe to go for hiking as long as you do it alone or with someone from your home at a trail or a park that isn't crowded. Remember the social distancing guidelines for safe outdoor activities.