Muscat: The field hospital, inaugurated for coronavirus patients at the old Muscat Airport on Monday, started receiving patients on Tuesday.
A statement by the Ministry of Health (MoH), said: "The field hospital for treatment of COVID-19 cases has received the first set of patients infected with the virus."
"This hospital will play a crucial role in reducing the burden on the hospitals across the governorate, and accordingly, these hospitals will be able to practice their usual works normally," Sayyid Saud Al-Busaidi, Minister of State and Governor of Muscat had said after the opening.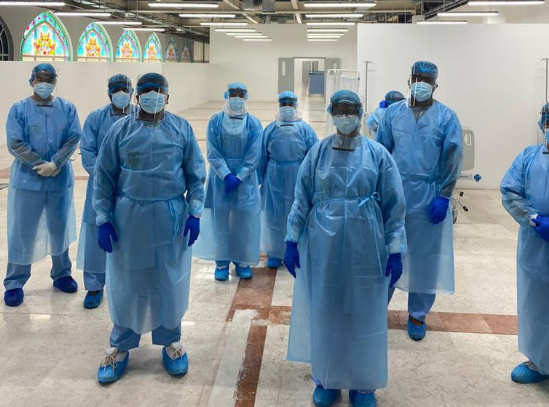 The government has provided and will continue to provide all means to combat this pandemic, which is our responsibility as individuals, institutions, families, community and stakeholders, Dr. Ahmed bin Mohammed Al Saidi, the Minister of Health had said
Regarding the COVID-19 vaccine, the minister said that a number of manufacturers have reached the phase 3 trials and the Ministry is in constant touch with all these firms, however, there is no specific date to start manufacturing the vaccine commercially. He emphasised that the Sultanate will not use any medicine or vaccine unless it has ascertained that it is safe and effective.