Fashion tips that will take years off your look
T-Mag
Thursday 12/September/2019 09:59 AM
By: Times News Service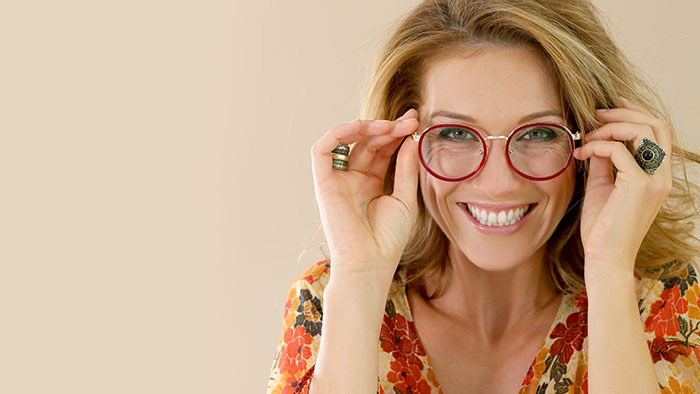 Fashion is timeless – it has no age barriers. Which means you can look just as fashionable on your retirement day as you did when you threw that party on your promotion years back. It's all about embracing the changes to your body and altering your style to suit the evolving you.

1 Give the black a twist
There is a certain tendency to embrace deeper shades with age (apparently somebody said it's 'mature'). No, we aren't taking a shot at the go-to evergreen, black dresses – they can stay. But instead of teaming it up with pearls or gold, try accessories with more colour. Even adding a single bright-coloured belt to the dress or throwing on a colourful shrug can make a huge difference. A pop of colour breaks the monotony of black and brings in new life to the outfit.

2 Don't be a trend-follower
If you have already been down this road during your teen years, you know exactly what we mean. But again, it is something you can get away with when you're in high school; unfortunately, not so when you're at an age where you say 'I've seen the world'. Not every trending item is flattering to all body types. Though it is critical to understand what works for your body type, it surely doesn't mean you can't try the new look your favourite celebrity just flaunted. Give the dress a little spin of your own and alter it to suit your style.

3 Make asymmetry your friend
Who said you can't combine comfort with style! If you like clothes that aren't too fitted, the good news is that baggy items can still be styled fashionably too. Swap a plain round-collared top for an oversized slightly off-shouldered one (shoulders age the least), or ditch the shapeless long skirt and go for something more fun with an asymmetrical cut. As long as the cuts aren't riding up beyond your calves, it'll look chic and definitely more youthful.

4 Invest in good shoes
Retiring those 6-inch stilettos? Kitten heels with a pointed toe will be your next best bet. Smaller heels will ensure balancing gets a lot easier and the pointed toe will make your feet look sleeker. Don't shy away from picking a bright colour or one with embellishments.

5 Get a haircut
Long hair, especially if it has started to thin, can make you look older. A pixie cut might not be an option for a lot of people, but a shorter cut will automatically make your hair look fuller. Even opting for a layered bob cut will take years off your face.

Antara Bose is a model turned fashion and beauty consultant. A popular blogger, anchor, and voice over artist, she maintains a deep connection with the local fashion industry and is passionate about discovering and celebrating aspiring talent as well as promoting animal rights. For fashion updates with a side of humour and sarcasm follow Antara on instagram: @antarabose and on Facebook: Antara Bose.