Muscat: The eagerly anticipated Himam Trail Run Race is set to commence this Thursday, with a diverse lineup of races and elite runners from across the globe. Organized by the Al Dakhiliyah Governorate and with the Ministry of Heritage and Tourism as main partner, this year's edition will take place in the scenic terrains of Al Hajar Mountains and features over 600 participants from 62 countries competing in the main distances, and approximately 2,000 individuals in the fun and kids' races. The event boasts a range of challenging distances, each offering a distinct experience.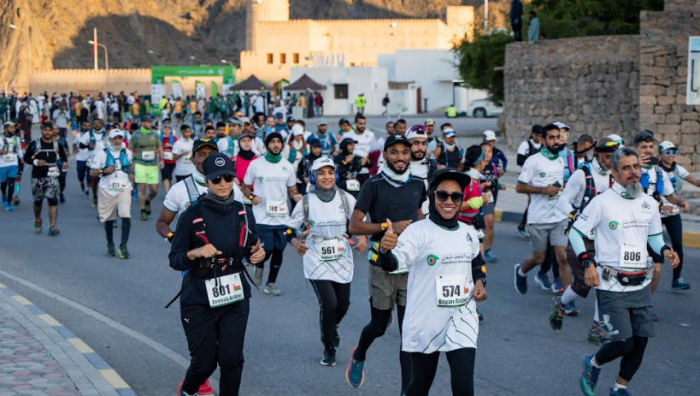 The classic and challenging Al Hajar Ultra 110 KM kicks off on 23 November, starting in the picturesque town of Al Hamra. In this challenging trail, runners will embark on a journey through the rugged beauty of Jabal Akhdar before descending into Birkat Al Mouz. Along the way, they will navigate rocky paths, climb steep inclines, and take in the stunning views of the surrounding landscape, ultimately gaining a total of 5700 meters of elevation. Another race is the technical and scenic Skyward Canyon 55KM or Scenic Sprint 20KM races, both starting on 24 November in Izki and Birkat Al Mouz consecutively. Runners will expect a truly unforgettable experience as they navigate rocky paths, climb steep inclines, and take in the breathtaking views of the surrounding landscape. The 20KM distance is a completely new trail designed to give runners scenic views of authentic Omani landscapes.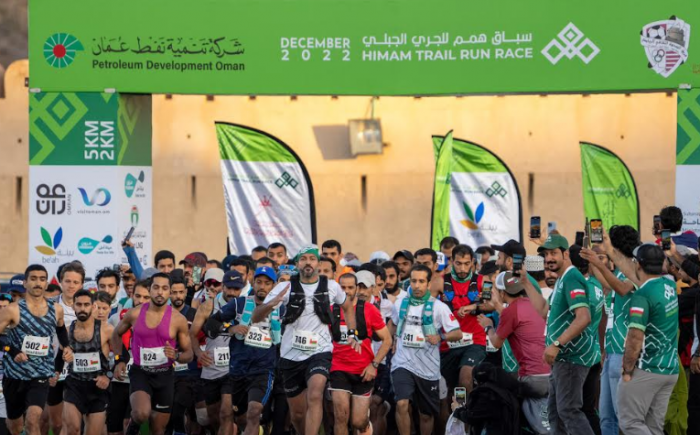 A range of shorter distances are also on offer to enable more members of the community to embark on the wonders of trail runners with the Hilly Haven 10KM, Village Rush 5KM, Mini Marvels 4KM, and the Tiny Titans races (2KM and 1KM) taking place over the weekend. These trails are designed to cater to all levels of runners, from elite athletes to young enthusiasts.
The event will see a roster of elite runners includes Jason Schlarb (USA), Kristina Schou Madsen (Denmark), Mohammad Reza (Iran), Aziza El Amrany and Rachid Al Emrany (Morocco), Salama Alaqra (Jordan), and Perrine Fages (France), adding a competitive edge to the race. Their presence is a testament to the race's growing prominence in the international mountain running community.
In addition to the races, the event will feature an exhibition appealing to sports enthusiasts, with various vendors, sports-related activities, and food options. The exhibition, set against the backdrop of the beautiful Bait Ar Rudaydah castle in Birkat Al Mouz, will run from November 22nd to November 25th, coinciding with Oman's 53 National Day holiday. This exhibition is an opportunity to engage with the community and visitors from within and outside Oman, enhancing the event's festive atmosphere.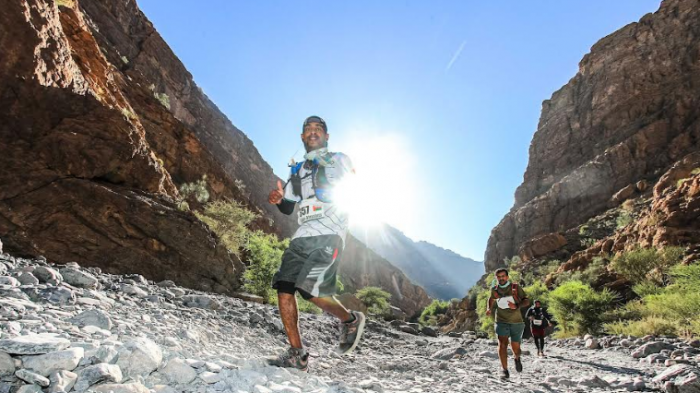 Mohammed Al Riyami, Vice-President of the Himam Trail Run Race, highlighted that preparations for this year's race began a year ago, aiming to offer an experience marked by high levels of organization and professionalism. He said, "The race is a culmination of years of experience and dedication, with the goal of making it a landmark event at both the Middle East and international levels. The unique Hajar mountain range provides a distinctive terrain that has gained international recognition, adding to the race's allure".
The Himam Trail Run Race main races are accredited by the International Trail Running Association (ITRA). This inclusion allows competitors to earn internationally recognized points and improve their global rankings in trail running. The race is supported by various organizations, including the Ministry of Culture, Sports and Youth, the SMEs Development Authority, ASYAD Group, Oman Airports, Be'ah, and Al Safa Foods, reflecting its significance and impact at multiple levels, from promoting tourism, healthy lifestyle and fitness to contributing economically to the region.