Royal Oman Police airlifts emergency supplies
Energy
Tuesday 21/May/2019 08:57 AM
By: Times News Service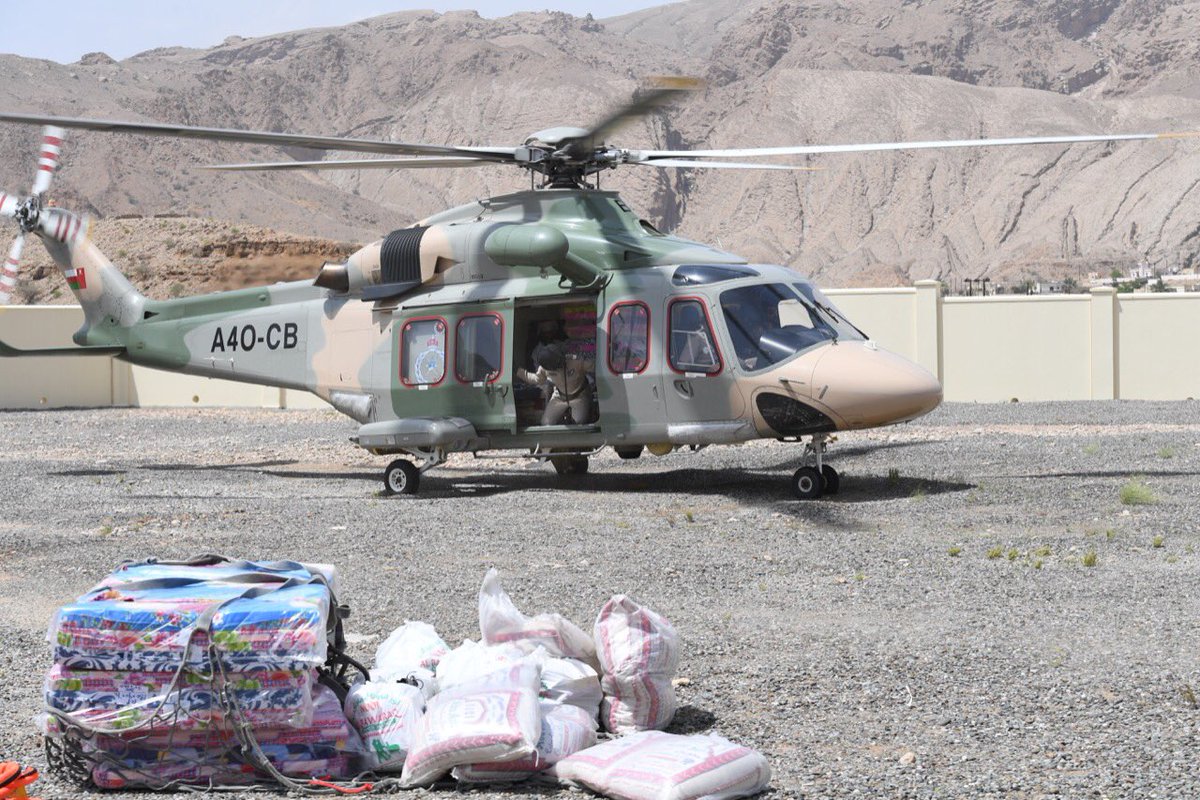 Muscat: The Royal Oman Police has airlifted essential supplies to the Wilayat Wadi Bani Khalid.

This effort came in the wake of flash floods and torrential rainfall which hit Wilayat Bani Khalid the worst.

A statement by the ROP read, "The ROP's aviation team has delivered supplies and necessities to some villages in the Wilayat of Wadi Bani Khalid after citizens became unable to move to and from their homes."

Yesterday, the Directorate General of Meteorology announced that the Wilayat saw 39.4 mm of rain in 24 hours, which is higher than what was recorded in the entire month of May last year.