MUSCAT: Creativity comes to the fore as teenagers' design robots in a competitive set-up with the best in the country picked to contest the World Robot Olympiad (WRO).
A sibling pair from Indian School Wadi Kabir International (ISWKi), Atharv Yadav and Ira Yadav, have qualified for the WRO as Team Laddoo in the senior category (RoboMission category) for the second successive year and will be among the four teams to represent the Sultanate of Oman at the WRO final 2023 in Panama later this year.
The WRO brings together hundreds of teams from several countries and is a platform for young people all over the world to develop their creativity, design and problem-solving skills through challenging and educational robot competitions and activities.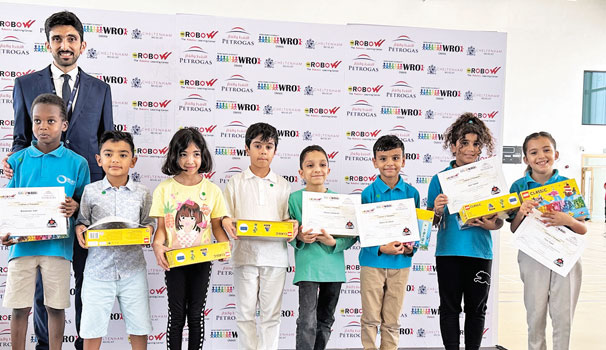 Besides Team Laddoo, three other teams will represent Oman in Panama following a successful national level competition, which saw a total of 30 teams compete at Cheltenham School Muscat, recently.
The other qualified teams were Sultan Qaboos School, Salalah (Nabil Bait Jaboob and Azzam Mubarak) in RoboSport category, OmanTech (Reem Al Harrasi and Mohammed Al Harrasi, elementary age group), and Bin Hamid (Retaj Al Abri and Faisal Al Abri, junior age group) in RoboMission category.
The WRO organises global robotics competition in four different categories for students aged 8-19 years and is dedicated to promoting robotics in science, technology, engineering and mathematics (STEM) education worldwide.
At the WRO International final, scheduled to be held in Panama City from November 7-9, 2023, the four Oman teams will be among 400 expected teams that will compete for coveted awards.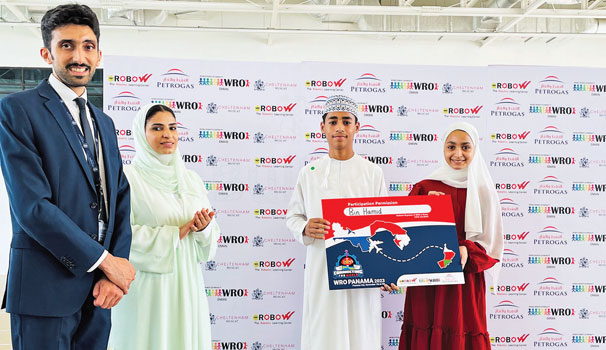 An excited Atharv of Laddoo team, who is a student of class 11th at ISWKi, said: "Working on robots gives us an opportunity to make a product from scratch. It requires patience and perseverance to refine and make the robot work according to the challenge at hand, and also shows the importance of teamwork, which gives us unlimited potential."
Atharv's younger sister, Ira, is in class 7th at the same school and the siblings thanked their teachers and mentors in the school for providing them full support and guidance.
The brother-sister duo initially learned robotics under Vahid Jourabchi, who organises the WRO national qualifier in Oman through his company Roboticktick.
Atharv said: "It all started as a hobby in early 2022 when I attended weekly classes of Vahid Jourabchi but soon realised the potential and importance of the STEM field. Along with my sister, we decided to pursue the subject more seriously.
"As we continued to expand our knowledge of robotics through the Lego EV3 and Spike Prime kits, we got a chance to compete in the WRO national competition in Oman last year. We qualified for the WRO final and participated in the WRO 2022 RoboMission (junior category) in Dortmund, Germany. It gave us valuable experience on competitive robotics and allowed us to exchange and learn new ideas from our international colleagues from more than 70 plus nations."
Recollecting the Dortmund event, the ISWKi student said: "Although we were from different ethnicities and cultures, our robots spoke the same languages - Scratch and Python. WRO 2022 also gave us valuable insights on solving problems with different methods/approaches, adapting to last minute changes and learning to stay longer with the problem. We now are more determined to take up the RoboMission Senior challenge in the upcoming WRO 2023 in Panama."
He added: "I plan on expanding my robotics knowledge outside of LEGO through structured and specialised learning in The Da Vinci Engineering Enrichment Program (DEEP) and CREATE High School Summer Programs held in the University of Toronto in July-August 2023."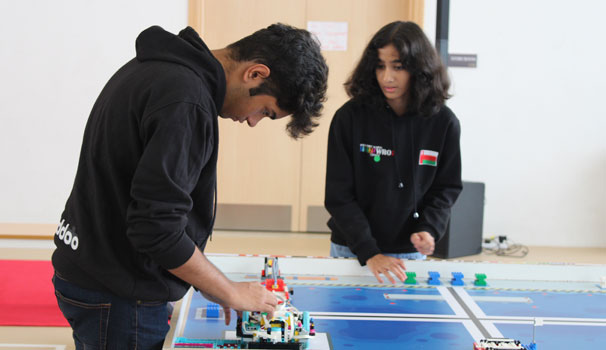 Atharv also runs the school Robotics Club for the current school year, comprising 20 students from Grade 7 to Grade 11. He has also assisted in teaching at the Abqari Lab artificial intelligence educational programme done by aitechom (Omani company specialising in the field of artificial intelligence) based on VEX Robotics to young, talented and energetic Omani children.
Atharv believes that it is important to promote robotics within the young generation in Oman and wishes that in future robots could replace human jobs that are considered unhygienic, dangerous or unhealthy (garbage sorting, disease-infected areas, and in extreme conditions).
Ira has been a valuable member of Team Laddoo. "Her natural analytical thinking along with her skills in numbers and being a good coder has been a great asset," said her brother.
The duo's father, Amit Yadav said: "We are lucky to have world class mentors for our hardworking and talented Atharv and Ira for sports, music, robotics, and other scholastic activities. We want to thank ISWKi, the people of Oman and Oman for providing ample opportunities for our kids."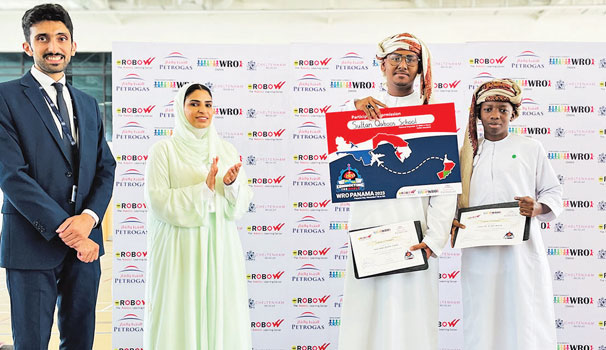 WRO founded in 2004

The WRO was founded in 2004. The first annual WRO international final was hosted by Singapore and 12 countries participated. In 2019, fifteen years later, teams from 73 countries travelled to Győr in Hungary for the international final. Today, the competition has expanded to over 85 countries spread over all continents.
Speaking about WRO Oman, Vahid Jourabchi, organiser of WRO Oman, said: "We organise robotics competitions through World Robot Olympiad. Each season they have a new theme, and they have challenges that are tailored to the age of the participants, starting as young as 6 or 7 years old up to university level."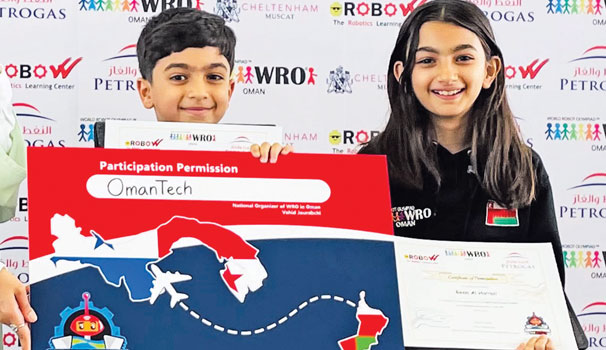 In 2020 and 2021 due to Covid-19 Pandemic, WRO was held online. But in 2022 it was held in person in Dortmund, Germany from November 17-19.
There were encouraging results as Oman's OmanTech (Reem Al Harrasi, Mohammed Al Harrasi and Penelope Saunders - elementary age group) and Team Laddoo (Atharv and Ira – junior age group), won bronze certificates respectively in the RoboMission category. And, Team LegOman (Hamed Al Ali, Alexander Fisher and Lara Walters) finished ninth in the world in the RoboSport category.
Jourabchi expressed his thanks to Petrogas Company for supporting WRO Oman and hoped the selected teams for Panama will make the Sultanate proud with good results.