Muscat: The duo who emerged as class 12 CBSE toppers in science stream – Dhruvan Gnanadhandayuthapani and Shaan Shetal Vora – were delighted by their achievements but admitted that they didn't expect to be the toppers in Oman.
In an exclusive chat with Times of Oman, Dhruvan, a student of Indian School Ghubra, said: "I was quite surprised to know that I have topped in the science stream in Oman along with Shaan [Shetal Vora of ISWK]. I was expecting to get around 95 percent. But when I saw the result - 98.6 percent, I was surprised.
"I owe a lot to my coaching institute, AhaGuru, and the teachers at the coaching institute along with my school teachers. I would like to thank my teachers Balaji Sampath (Physics) and DP Sankaran (Chemistry) at AhaGuru."
Dhruvan, who has scored 99.03 percentile in JEE prelims, has decided to pursue computer science in TU Delft University in Netherlands, and plans to launch a startup once he completes his degree.
The ISG student scored 100 in Chemistry and received 99 each in Physics and Mathematics. He scored 98 in Engineering Graphics and 97 in English.
"I studied eight hours daily ahead of my examinations and the support of my parents was exceptional," added Dhruvan.
Shaan Shetal Vora of Indian School Wadi Kabir (ISWK) said the "result was unbelievable" as he was not "expecting".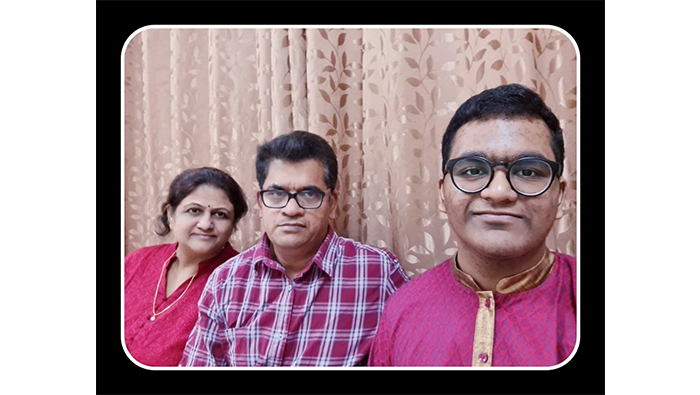 "I was hoping to get around 98 percent but to be Oman topper was a surprise. I owe a lot to my ISWK teachers and my parents for this.
"The mantra to my success was to revise everyday what is taught in class. I concentrate a lot in class and study 5-6 hours a day," added Shaan, who also enjoys drawing as a hobby.
Shaan scored 100 in Mathematics and Chemistry and got 99 in Computer Science, 97 in Physics and 97 in English.
Shaan has done well in JEE prelims and is aiming at JEE Advanced and said: "I wish to continue my higher studies in India and become a computer engineer."
Just like science stream, the humanities stream also had joint toppers in Rebecca Magdalena D'Souza of Indian School Muscat and Thana Aysha of Indian School Ghubra with 96.6 percent each.
"The feeling of being Oman topper is yet to sink in," said Rebecca, who said she studied regularly and paid "lot of attention in class."
Rebecca is set to pursue political science in Concordia University in Montreal, Canada and plans to make a career in international diplomacy. The only daughter of working parents, Rebecca said: "I was sure of scoring good marks but to be topper in Oman is a great feeling."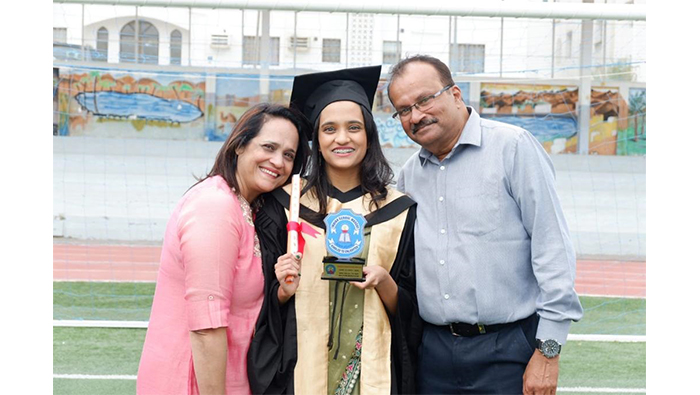 With varied interests from learning violin to French language and attending Model United Nations meet, Rebecca thanked her parents, her class teacher, Duha Fathima, Joyson Cyril (ISM's assistant vice principal), and teachers Jino Varghese, Sajeev MD and PJ Mathew.
Thana Aysha said that the "result was a surprise".
"In fact, it was rather shocking. I expected to do well but to be Oman topper, no way! I aimed for around 96 percent," said Thana.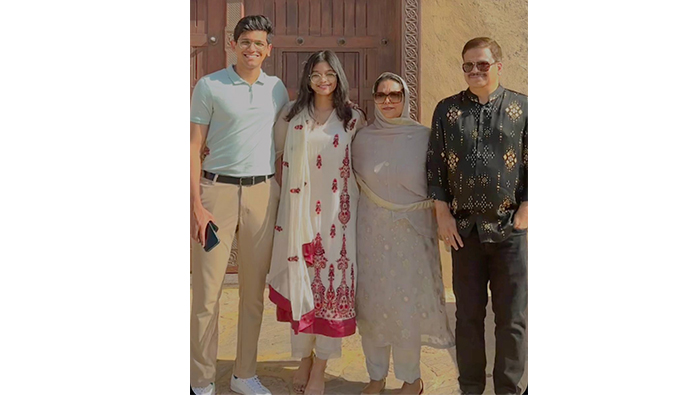 "I am a social person and at school, I participate in all co-curricular activities. I feel there should be a balance between studies and activities. Of course, it varies from student to student. For me, consistency has been the way. I am blessed to have the support of my parents and teachers all through," said the ISG student.
Thana aims to pursue law and become a corporate lawyer and has already taken admission in University of Bristol with law as her subject.
Meghna Jayakumar of Indian School Sohar was the topper in the Sultanate in commerce stream with 97 percent. Meghna's parents work as doctors and her mother said: "We didn't expect her to top in Oman but she had worked hard. Her hard work paid off."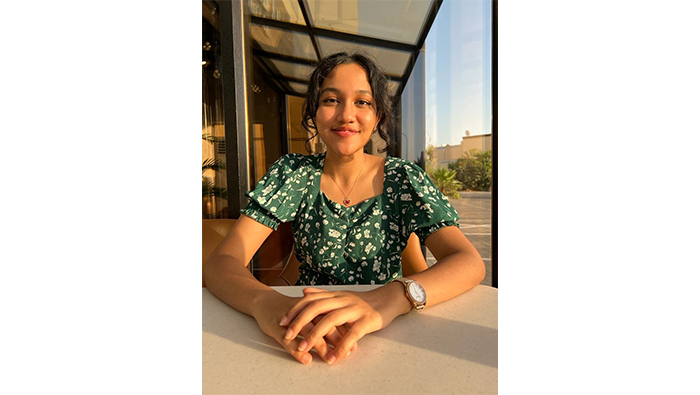 Meghna herself expressed surprise at topping Oman. Speaking from Sohar, she said: "I didn't expect to be Oman topper. The feeling is yet to sink in. I focused on subjects that I was a bit weak at and that helped. It all came down to hard work and I firmly believe one has to be consistent."
Having secured admission in law in University of Bristol, Meghna is yet to decide as she is preparing for common entrance examination in India for pursuing B.Com (Hons) or B.A with major in Economics. "I will wait for my results in India before making a decision," she added.
Meanwhile, Dr. Sivakumar Manickam, Chairman, Board of Directors, Indian Schools Oman congratulated the students who made their schools and parents proud with outstanding results.