MUSCAT: Bilateral and multilateral tours between the Sultanate of Oman and Kingdom of Saudi Arabia (KSA) could be in the offing in the future as talks on holding the tours were discussed during a recent meeting between the presidents of both Oman and Saudi Arabian cricket federations.
HRH Prince Saud bin Mishal Al Saud, the first president of the Saudi Arabian Cricket Federation (SACF), recently hosted Pankaj Khimji, Oman Cricket chief, at his palace in Riyadh recently.
Speaking after the meeting, Khimji, who is also the vice-president of the Asian Cricket Council (ACC), said: "The recent meeting with the Saudi Arabian Cricket Federation (SACF) chair, HRH Prince Saud bin Mishal Al Saud, and the other members of the Saudi Arabian cricket board was encouraging and fruitful. I am indebted to Prince Saud for extending such a warm reception to me and my accompanying delegation at his home."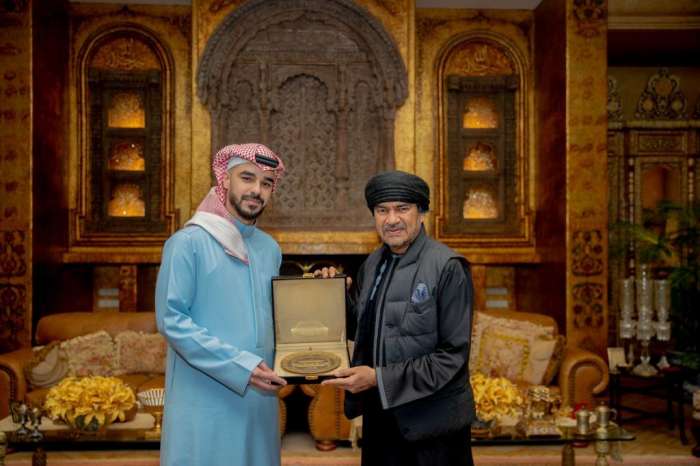 The Oman Cricket chief said: "Prince Saud, along with his members of his board, has suddenly found new energy in developing the game and the Saudi Arabian Cricket Federation is really making an impact on the domestic stage and at the regional level." Khimji, who is also the ICC Associate Member director, added: "We touched on a few ideas and discussed ways to work together and how to develop the game at regional level."
The Oman Cricket boss, who has recently been appointed in two ICC committees and also included in an ICC Governance Working Group, said: "We also plan to have a template to host regional, if not Asian teams, in the GCC region. We are looking at bilateral tours between Oman and Saudi Arabia and multilateral tours in the region that would help both the associations. I would discuss with the ACC and the ICC to work on a calendar on how to achieve hosting of such tours in the region."
The Saudi Arabian Cricket Federation (SACF) was established in 2020, and has lined up a series of major programmes focused on promoting the game among Saudis and expatriates. The federation has signed several deals and MoUs with governmental, semi-governmental, and non-governmental entities setting out plans to raise awareness of the game, increase cricket facilities nationwide, and introduce the sport to Saudi youth through school programmes.