Muscat: More than three and half years of hard work and team work, which witnessed thrilling victories and agonising defeats, finally brought joy to the Oman men's cricket team as they became the second team, after Scotland, to advance to the ICC Cricket World Cup Qualifier from the seven-nation ICC World Cricket League (WCL) Division 2.
ICC, the world cricket body, confirmed that Oman have booked their spot in the ICC Cricket World Cup Qualifier, the final round for a place in the Cricket World Cup 2023 in India, having collected enough points to finish among the top-three WCL 2 sides.
Oman Cricket (OC) chairman Pankaj Khimji heaped praise on his players, coaching staff and corporates who supported the Team Red throughout the WCL Division 2 series.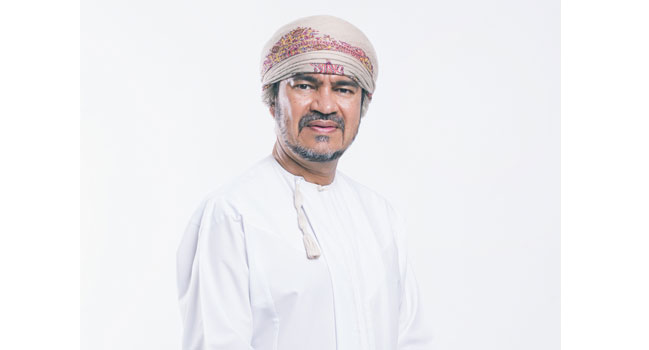 Pankaj Khimji
In his remarks after Oman secured a spot in the World Cup Qualifier, which will be played in Zimbabawe from June 18, Pankaj Khimji said: "It is a surreal feeling: Oman making it to the ODI World Cup Qualifier. It is a bigger than big moment.
"The hard work that the boys put in, guided by Duleep Mendis [chief coach] and his coaching staff, ground and administration staff have finally paid off. In this glorious moment, our greatest appreciation goes out to the sports ministry and His Highness Sayyid Theyazin bin Haitham al Said, the Minister of Culture, Sports and Youth. Of course, to His Majesty Sultan Haitham bin Tariq al Said, patron-in-chief of Oman Cricket and our leader. This is a tribute to them, a tribute to our beloved nation for making this moment happen, not just the cricketers, but also for the cricket fraternity in Oman."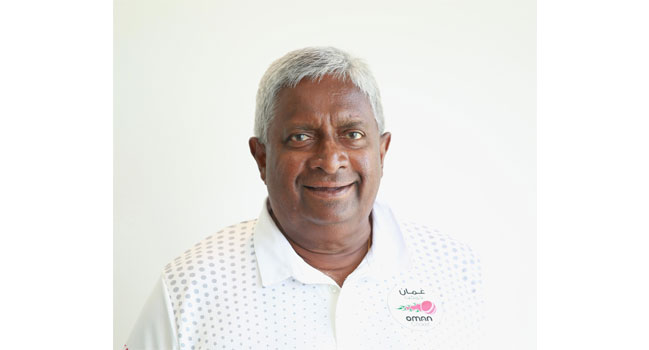 Duleep Mendis
Khimji added: "As far as the preparations for the Qualifier are concerned, there will be no full stops. We will pull all our resources together to ensure that this team goes to Zimbabwe as the best prepared team to fight the Qualifier."
The OC boss, who is also the Asian Cricket Council (ACC) vice-president and an ICC director, said: "Oman Cricket deserves its recognition. It has earned it and we have made a mark on the global cricket stage. I am indebted to all my fellow board members, advisors and all those companies and corporates who have supported us over the years for making cricket the most admired sports among the expatriates and now among the locals.
"The last three years have been fantastic and it has been a dream come true for us: from hosting of ICC T20 World Cup to participating in the T20 World Cup as Associate nation. But now this, the ODI World Cup Qualifier is an unprecedented achievement. Hats off to my teammates, to my players, who deserve all the accolades."
Oman finish with 44 points

Oman, skippered by allrounder Zeeshan Maqsood, ended the 36-match ICC WCL Division 2 cycle, played over the past three and half years, with 44 points, six points adrift from table topper Scotland.
Oman won 21, lost 13 and tied one while one match was abandoned to reach 44 points with a net run-rate of 0.039. Scotland won 24, lost 10 while two of their games were abandoned to end with 50.
Namibia, UAE and Nepal are in fray for the third and final berth from the ICC WCL Division 2. Namibia have 37 points and two matches remaining, UAE have 27 points from 26 matches while Nepal have 26 from 28 games. USA, who ended their campaign with 35 points, and Papua New Guinea (PNG), are out of reckoning with just 5 points from 28 games.
The equation favours the UAE as they can still garner 20 points from their 10 remaining games to reach 47 if they stay unbeaten. Namibia can reach a maximum of 41 points while Nepal have eight more games remaining and can reach a maximum of 42 points if they win all their remaining fixtures.
World Cup Qualifier in Zimbabwe in June

This is the first time Oman have made it to the ICC World Cup Qualifier through a qualifying process. The team did play in the World Cup Qualifier in 2005 and 2009.
Oman and Scotland will be joined by either the UAE, Namibia or Nepal from the WCL Division 2 at the Qualifier, which begins in Zimbabwe from June 18-July 9.
The Qualifier will be a ten-nation tournament with top two teams from the Qualifier making it to the Cricket World Cup, to be played in India in October-November.
Seven teams have secured World Cup qualification, including India as tournament hosts. The other teams that have qualified are New Zealand, England, Pakistan, Australia, Bangladesh and Afghanistan.
Just one spot for the automatic qualification remains through the ICC Super League pathway with West Indies, South Africa, Sri Lanka, and Ireland in the race. Zimbabwe and Netherlands have been ruled out of a top-eight spot and will play in the Qualifier.
Besides the top eight teams that gain automatic qualification, the remaining five teams will take part in the World Cup Qualifier along with 5 Associate teams. Zimbabwe and the Netherlands are out of race in the Super League and will feature in the Qualifier.
The bottom-four teams in WCL Division 2 will play a Qualifier playoff and will be joined by winner of Challenge League A and B. The top-two teams from this event will play in the Qualifier.
Players are my heroes: Mendis

A delighted Mendis said: "It has been a fantastic journey for Oman Cricket. We started the WCL Division 2 nearly four years back and have finished among the top-three after playing 36 matches against six high-performance teams. I thank the OC board, headed by Pankaj Khimji, and secretary Madhu Jesrani, for all their support during the journey. They backed us solidly and supported us not only when we were doing well but also when we weren't performing.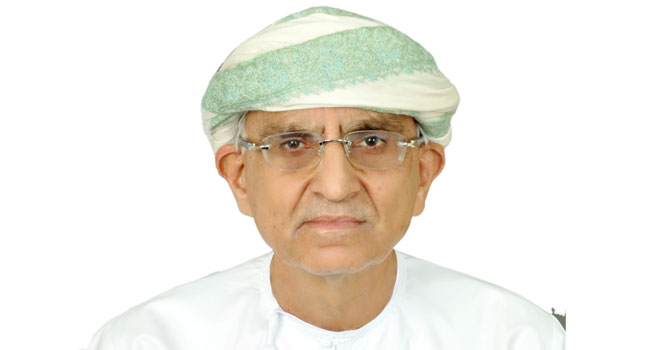 Madhu Jesrani
"All credit to my players, they are my heroes. They made it happen. It is a very happy occasion for Oman and players, who now stand among the best in the world. When we go for Qualifier, we go with lot of hopes and courage and we will give our best like how we did in the League 2."
Jesrani, who is OC secretary and travelled as team manager during the WCL tours, was overjoyed. He said: "I would like to pay tributes to former OC chairman late Kanak Khimji, whose contribution to the growth of the game is unparalleled. The boys were committed and I am proud of them. The coaching staff, led by Duleep Mendis, was exceptional. The tri-series and overseas trips were tough and challenging. But we achieved our goal, a feat we all should be proud of."
Alkesh Joshi, OC treasurer, said: "For an upcoming Associate nation like Oman, this qualification is perhaps the biggest milestone. It has been a result of years of planning and hard work to reach this stage. We are just a step away from making history: playing our first ODI Cricket World Cup."
Alkesh Joshi
Joshi added: "The OC board, led by Pankaj Khimji, under the guidance of Ministry of Culture, Sports and Youth have been the backbone of our success. Along with our advisors and support from the ACC and the ICC, Oman cricket has grown significantly. The players have been true ambassadors of Oman and the team's chief coach, Duleep Mendis, has guided them brilliantly."
Jatinder and Bilal shine with bat and ball

In the 36 matches, Oman played since August 2019, Jatinder Singh, the dashing top-order batter, amassed a total of 1,098 runs with a average of 32.29. In his 35 innings, he struck three centuries and six half-centuries with his highest score, an unbeaten 118, making him one of the leading batters among all the seven nations.
Oman's bowling spearhead, Bilal Khan, had a dream run with the ball as he picked up 76 wickets in 35 matches, to emerge as the most successful bowlers in the WCL Division 2. Bilal is likely to finish as the highest wicket-taker of the series as the next best bowler, Saurabh Netravalkar of the USA, has 58 wickets. Spinner Sandeep Lamichhane of Nepal, who has still eight more games to play, is third with 55 wickets.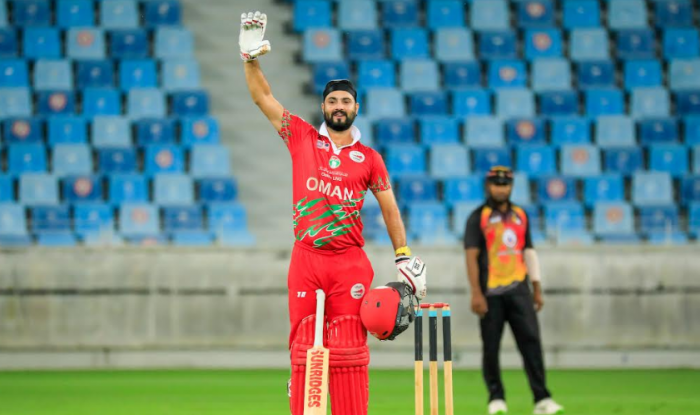 Jatinder Singh
Bilal's economy rate was 4.75 with best figure of 5/31, one of his three five-wicket hauls. He also bagged four wickets in a match on three occasions.
Among the best match bowling spells during the WCL Division 2, Oman's Khawar Ali's performance was noteworthy as the all-rounder returned with figures of 8-2-15-5 against Papua New Guinea at the Oman Cricket Academy ground in Al Amerat on 1 October, 2021.