How can you make your everyday style in 2023 truly timeless? The new Splash Basics collection is the answer to this million-dollar question on every fashionista's mind. Elegant, experimental, pared-back yet elevated— the collection has all the mainstay items to take you through the fashion season.
While the meticulously curated collection includes classics like the crisp white tee and nautical-inspired tops to lay the foundation of your wardrobe rehaul, it takes a daring turn with colors and silhouettes that are seldom seen in essential wear. Think boxy, breezy silhouettes and yellows and lilacs gracing your office looks.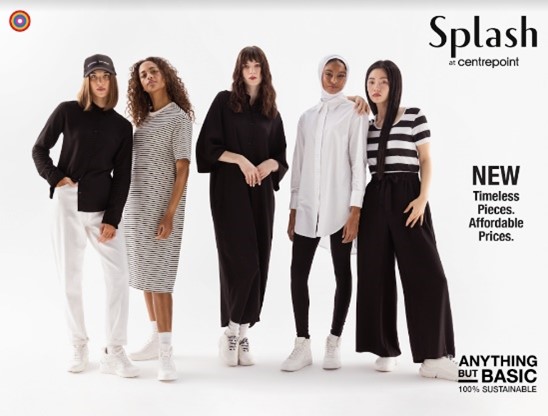 These are clothes that transcend fickle trends and become investment pieces in building a solid rotation wardrobe that lasts you years. The best part? The collection is 100% sustainable and made with fabrics that speak volumes about comfort and elegance.
Pocket-Friendly Prices
The affordably priced collection includes key pieces like collared shirts, nautical tees, nightwear, co-ord sets, dresses, and trousers taking center stage in the women's collection. The palette embraces fresh hues like sage, beige, fuchsia, white, lavender, and blue to make every day dressing a joyous affair.
The men's collection hits the fashion bullseye with smartly tailored fits in season-favorite colors like yellow, beige, and soft blues. With tees, shirts, jackets, trousers, polos, and limited edition co-ord sets – the collection forays a sartorial shift in men's dressing with a fresh take on masculine silhouettes.
Discover the all-new and exciting Basics collection at Splash stores, Splash at Centrepoint, and online at Splashfashions.com.