India celebrates Pongal, Makar Sankranti, Lohri and Bihu marking the arrival of harvest season on January 13-15, 2023.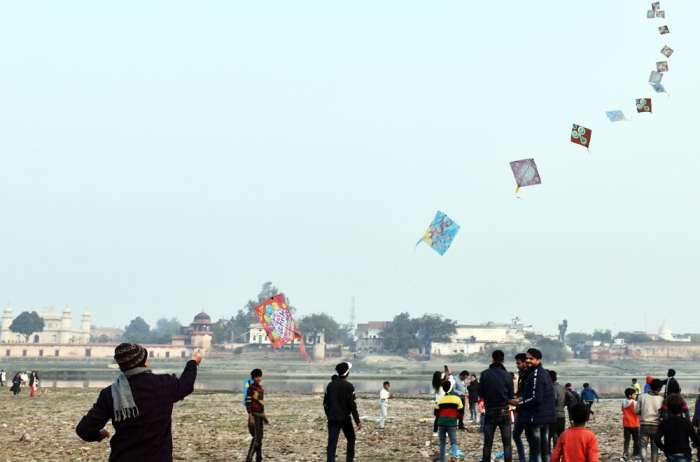 A man flies multiple kites on a string during the Makar Sankranti, in Agra, India. ANI Photo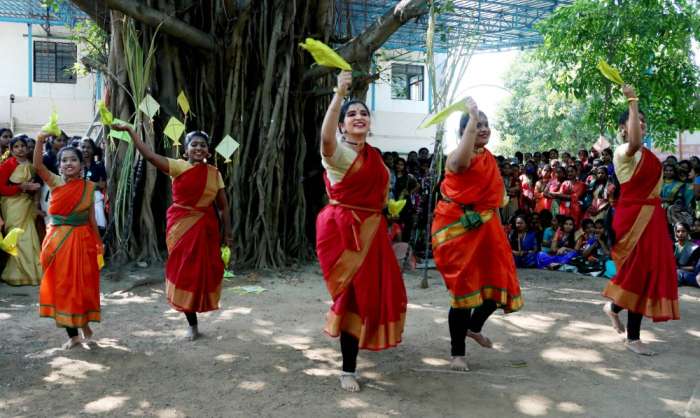 Pongal festivities in Chennai, India. ANI Photo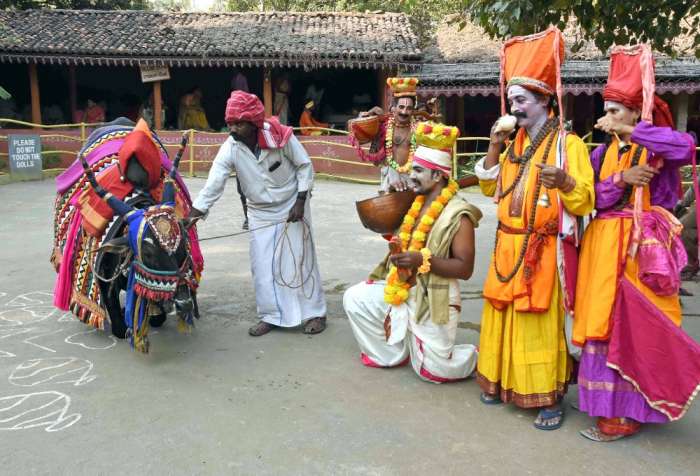 Artists take part in Sankranthi sambaralu event organised on the eve of Makar Sankranti festival, in Hyderabad, India. ANI Photo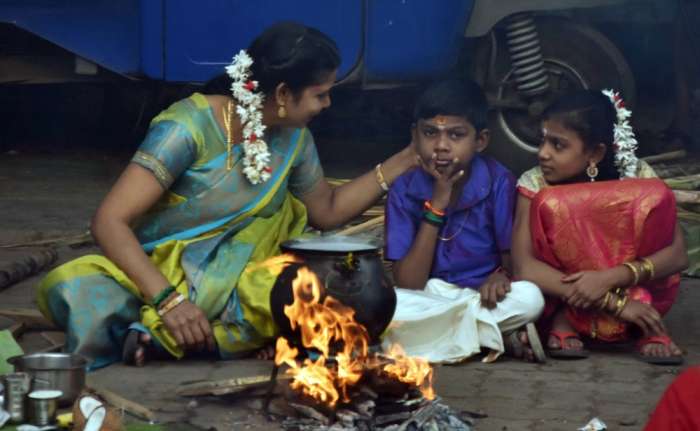 A mother prepares traditional food for her children during Pongal celebration in Mumbai, India on Sunday. ANI Photo.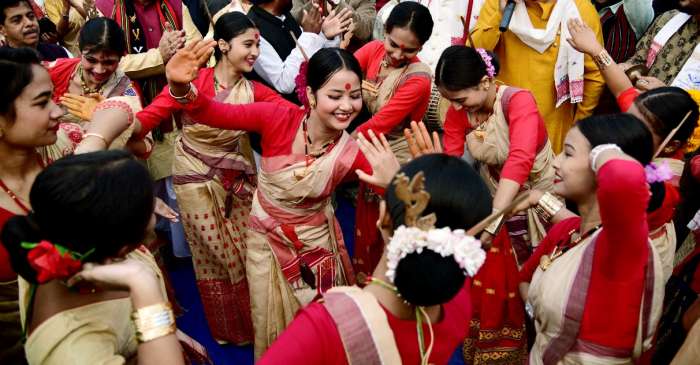 Girls perform the Bihu dance during the Magh Bihu celebrations, in Assam, India.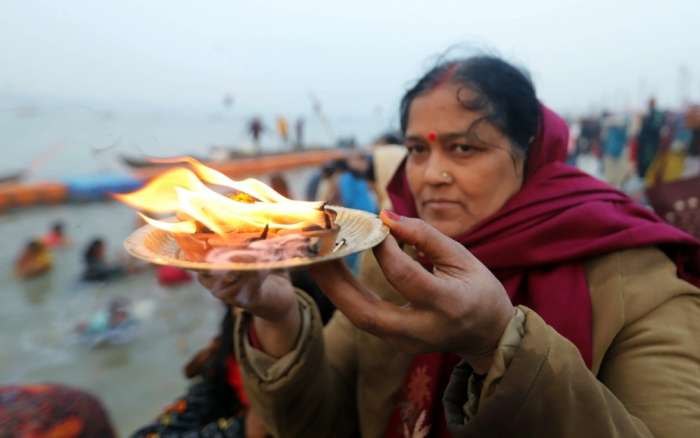 A devotee offers prayers on the occasion of the Makar Sankranti festival in Prayagraj, India. ANI Photo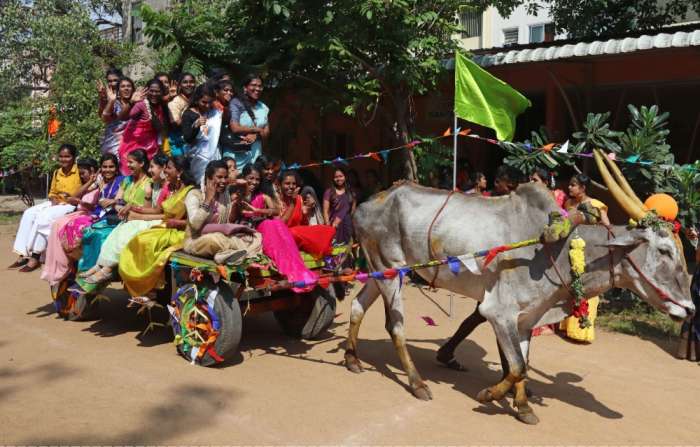 Girls in traditional attire enjoy a bullock cart ride during the celebrations ahead of the Pongal festival in Chennai, India. ANI Photo
- ANI Photos.