Muscat: Oman Customs has raided two sites in North Al Batinah and South Al Batinah for possessing quantities of alcoholic drinks, restricted cigarettes and tobacco derivatives.
"The Department of Investigation and Risk Assessment raids a site for expatriate workers in the Wilayat of Barka. It also raided another site in the Wilayat of Saham, for possessing quantities of alcoholic drinks and restricted cigarettes, and seized large quantities of tobacco derivatives, "Oman Customs said in a statement.
One arrested for possessing narcotic drugs
In another incident, the Royal Oman Police (ROP) has seized more than 18 kgs of crystal narcotic found from an expat.
"The Directorate General for Combating Drugs and Psychotropic Substances has arrested an Asian national of possessing narcotic drugs with the intention of trafficking and using them. More than 18 kilograms of crystal narcotic were seized in his possession. The legal procedures are being completed against him, " ROP said in a statement.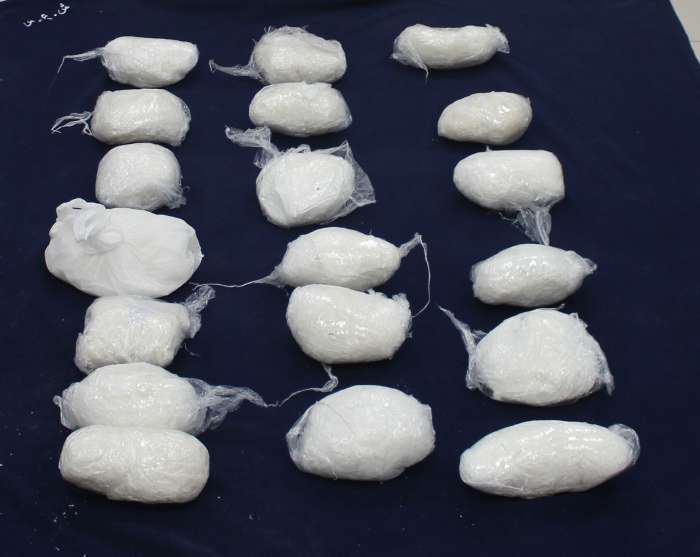 photo by- ROP