Muscat: The Turkish Culture and Cuisine Week was organised by the Turkish Embassy in cooperation with Turkish Airlines and the Muscat Grand Millennium Hotel.
"I have the pleasure of announcing the Turkish Culture and Cuisine Week for the first time in Oman starting from today and lasting until 27 May," said Ayse Sozen Usluer, Ambassador of the Republic of Turkey to the Sultanate.
"We believe Oman is an oasis of peace and wisdom and Türkiye is the cradle of civilisations, both with their centuries old history. And it is time to bring and celebrate these two together on a cultural occasion."
"It is a great happiness for all of us to come together on this occasion especially after the dull days of the long lock downs due to the global pandemic. During the week, Omani sisters and brothers together with people from all nationalities will enjoy the highest examples of Turkish art, music and food. Because Oman deserves the best, we brought the best and the most distinguished examples of those arts and crafts for you from Türkiye."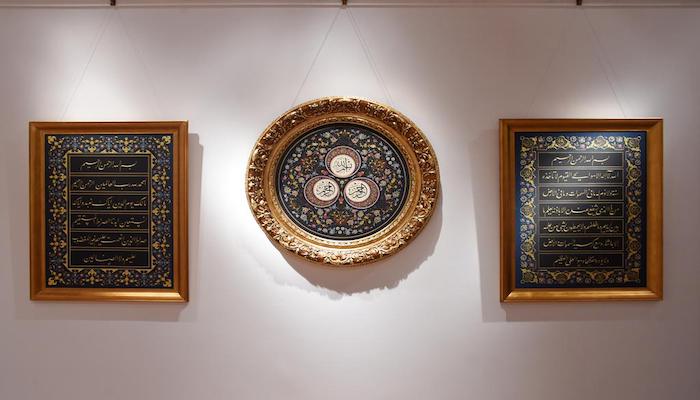 The opening Gala is be under the auspices of Her Highness Sayyida Dr. Muna bint Fahd Al Said, Assistant Vice Chancellor for International Cooperation of the Sultan Qaboos University. "We will also have other high dignitaries as Guests of Honour: His Excellency Sheikh Khalifa Al Harthy, Undersecretary of the Foreign Ministry responsible for Diplomatic Affairs; and His Excellency Ahmed Al Humaidi, Chairman of the Muscat Municipality will be together with us."
"The event is an evident symbol of our excellent relations with historical ties going back to the 16th century, trustful and deep-rooted political relations, $1.5 billion trade volume and economic relations, and last not but not least very strong cultural ties through our people to people relations," added the ambassador.
"I believe the Turkish Culture and Cuisine Week will become a symbol for our everlasting relations."
Held for the first time this year from 21 to 27 May, Turkish Cuisine Week aims to showcase Turkish dishes with all their original qualities as the crown of our tables. The event is simultaneously celebrated with promotional events in Türkiye and abroad.
"With respect to the gastronomy book titled "Turkish Cuisine With Timeless Recipes", which was published under the leadership of First Lady Emine Erdoğan and under the auspices of the Presidency with the support of the Ministry of Culture and Tourism, we aim to promote the richness of Turkish cuisine to a global audience. Published in Turkish and English, the book presents 218 recipes for healthy, traditional and zero-waste dishes. I can summarise the slogan of the book: healthy, traditional and zero-waste!!!"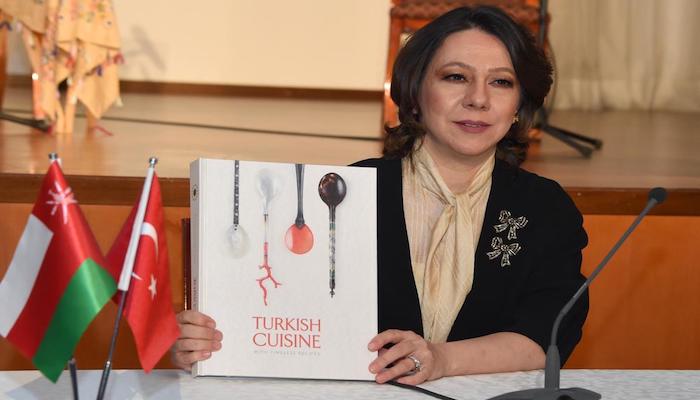 "We are living in a world, which becomes more and more insufficient for meeting humanity's needs. Instead of merely enjoying our food, we should consider a waste-free, ecological and sustainable way of nutrition. Turkish cuisine has all these characteristics. With this understanding, we invited an award-winning Turkish Chef Sinem Özler, who has also contributed to the Timeless Recipes book, to Muscat for introducing this unique outlook to our Omani sisters and brothers in the first hand."
"And, we have chosen particular examples from Ottoman art because they represent the essence of all the historical developments that occurred in every artistic field, especially in architecture, calligraphy, illumination and ceramics."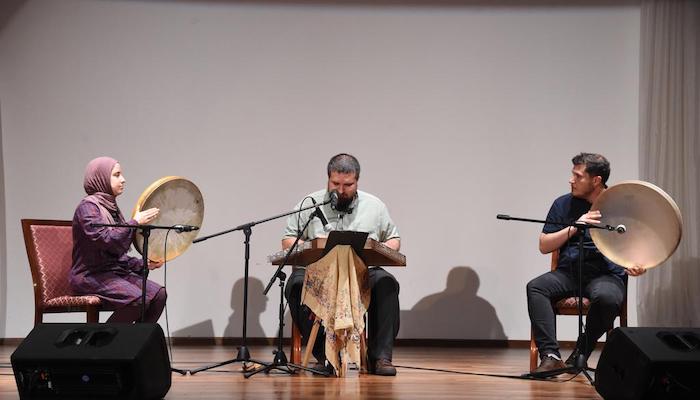 "We have a comprehensive programme all over the week which I want to inform you shortly: The week will present cultural and gastronomic dimensions of Türkiye.
Throughout the week, we will present the most distinguished delicacies of the traditional Ottoman Turkish cuisine prepared by the award-winning Chef Sinem Özler and her team."
"Additionally, talented representatives of traditional Turkish arts will make demonstrations of their art during the week at Muscat Grand Millennium Hotel. For water marbling, artist Önder Cankurtaran who is also a craftsman of prayer beets; for miniature, Mrs. Halime Karataş; for traditional Turkish tiles Mrs. Gizem Kanbur will present us with their talents."
"In the Bait Al Zubair Museum, we combined two great collections of art: Firstly Exhibition of Calligraphy and Illumination by Mr. and Mrs. Hüsrev and Naciye Subaşı titled "Al Multazim"; secondly, Istanbul Paintings exhibition by artist Mr. Selahattin Kara from Mr. Mehmet Çebi's collection. Mr. and Mrs. Subaşı, as well as Mr. Çebi are here in Oman, we will make the opening of the exhibitions during the opening gala together with them. These exhibitions will be on from today until the 3rd of June."
"Last but not least, Prof. Hüsrev Subaşı will deliver a conference titled "The Art of Calligraphy and Calligrapher Ottoman Sultans" here in Bait Al Zubair on 23rd of May. And, renowned Turkish musician Mr. Sedat Anar and his band will give a breath-taking concert on the same day, also here in Bait Al Zubair."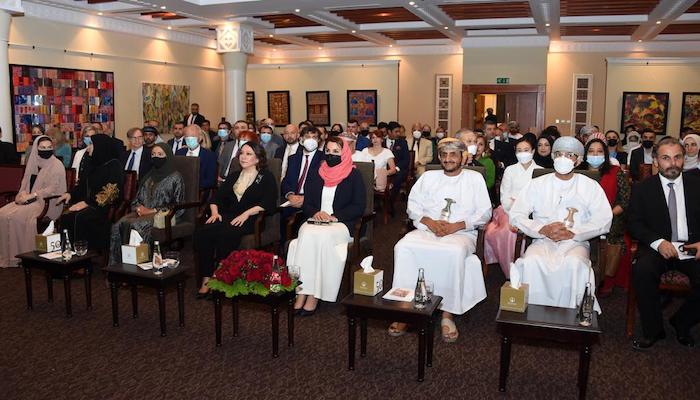 "I assure you that our Governments are doing everything to further develop our relations. As the Ambassador of the Republic of Türkiye in Muscat, I will continue to work effortlessly for further strengthening our ties with Oman, and pray to the Almighty Allah to bestow more bounties on our peoples.
"Before ending I would like to extend my particular thanks to the Foreign Ministry of Oman who opened all the possible ways to realise this event, to the Chairman of Muscat Municipality His Excellency Ahmed Al Humaidi for his invaluable support; all our sponsors who supported us both materially and spiritually," the ambassador said.