Muscat: Muscat International Airport accorded a water cannon salute for the first flight from Wizz Air Abu Dhabi, a low cost airline based in the United Arab Emirates.
Muscat is now the second destination in the Wizz Air network across the GCC countries and the 32 nd overall. The carrier will run a direct route, operating thrice-weekly on Sunday, Tuesday, and Thursday between Muscat International Airport and Abu Dhabi International Airport.
Wizz Air's link-up with Oman is part of Oman Airports' initiatives to promote economic and tourism opportunities in the country, and increase connectivity to other parts of the world.
This route operated by Wizz Air is set to provide plenty of advantages to inbound travellers. Since the opening of the new passenger terminal at Muscat International Airport, Oman Airports has been seeking to attract regional and international airlines, which is reflected by the growing demand for increased connectivity to Muscat, by both passengers and airlines.
Muscat International Airport, managed and operated by Oman Airports, has achieved a new global achievement by receiving ACI health accreditation certificate to become the first airport in the Middle East to be accredited under the ACI Airport Health Accreditation programme, aiming at maintaining hygiene measures and procedures across world airports as a result of the COVID-19 pandemic.
This achievement proves that the proactive precautionary measures adopted at Muscat International Airport are in line with the accredited international standards and offers a glance at Oman Airports' commitment to implement health and safety measures at the highest international standards.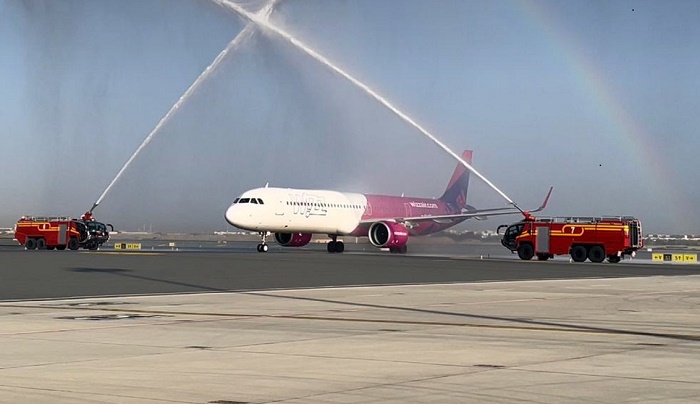 Wizz Air Abu Dhabi is among the biggest airline networks offering travel and tourism opportunities in the Emirate of Abu Dhabi, and is among the fastest growing European carriers, with a fleet of 141 Airbus A320s and A321s.
It also offers premium services in the form of a specialised aviation team at lower costs, which makes Wizz Air the preferred option for 40 million passengers. The airline was recently ranked by airlineratings.com, the world's only airline safety and product rating website, as one of the top 10 safest airlines worldwide.