Muscat: In partnership with bp Oman, Youth Sada concluded its third cycle of the Al Dhahirah Leadership Forum virtually, with a closing ceremony held under the patronage of Najeeb bin Ali bin Ahmed Al Rawas, Governor of Al Dhahirah.
The theme of this year's forum is 'Development of Governorates and Sustainable Cities', which is in line with one of the key priorities identified in the country's 2040 vision and national development plans.
The forum aimed to host a platform to encourage the sharing of knowledge, skills and expertise, with a total of 614 young Omani men and women participating from different regions of the Sultanate.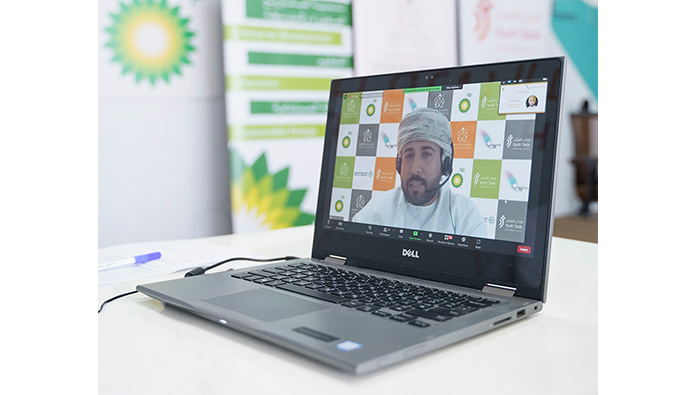 The specialised programme included a competitive competition between 30 teams for the best three innovative project ideas, where the project 'Innovative Destination – Marah' in the economic development field ranked first, and the project 'Gharsa' in the environmental field ranked second place, while the 'The Future Ibri' project in the Tourism and Heritage field took the third place, and the money prizes were sponsored by BP Oman.
The forum was carried out including three phases of the general programme, the specialised programme, and the school programme. The forum was comprised of workshops, discussion sessions with experts on previous experiences and initiatives in developing sustainable cities, as well as practical courses delivered by specialists in various topics including economic development, historical development, tourism development, environmental development, smart cities development.
Shamsa Al-Rawahi, BP Oman Social Investment Manager, commented, "The forum was designed to empower young Omani men and women to assist the development of Oman's economy and society in line with the country's future vision. Through our long-standing relationship with Youth Sada, we were able to sources killed local talent to create innovative project ideas that can contribute to the sustainable development of Oman."
Qais Al Maqrashi, Chief Executive Officer at Youth Sada, added, "The third cycle of the Al Dhahirah Leadership Forum comes in line with the Oman Vision 2040 that was officially launched this year. It involved young people to form future developmental project ideas, focused on the national priority of developing the governorates and sustainable cities. I am excited to see the participants pave the way for innovative and sustainable ideas that are beneficial for our country and its development."
Ahmed Al Jassassi, the project leader of the Al Dhahirah Leadership Forum, stated, "This year's theme was selected to help align Oman's thinking towards sustainable cities in line with global markets. This thinking will allow Oman to attract global investment and increase opportunities for economic growth in the country."