Muscat: The National Museum finished restoring an album containing photographs that are historically significant to Oman, dating back to 1885. According to the museum, the album has 65 photos of Oman, one of which is the second-oldest known photograph of Muscat.
In a statement, The National Museum said: "The museum had recently finished restoring an album of photographs of Oman, Iraq and India that Louis Maguire presented, the United States Consul in Muscat, to Lit Colonel SB Miles, the British political agent in the Gulf, on 6 September 1885 CE."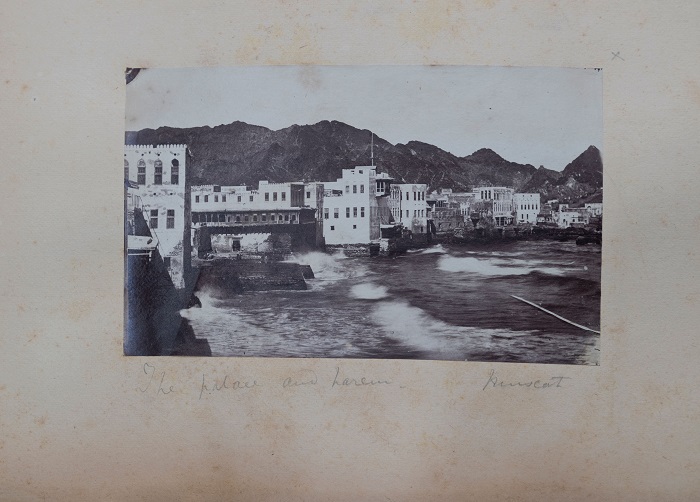 "This project restored and preserved a photo album that contains images historically significant to Oman, including the second-oldest known photograph of Muscat, photos from inside the US Consulate at the time, and the oldest known photo of Muttrah. Not only are they important to Oman, but these significant photos also illustrate the long, historical ties between the United States and Oman. The restoration of these critical shared memories between the two countries is one of only three projects in the Middle East in 2019," they added.
The album is dated back to 1885 CE in a period between 1288 and 1885 and it consists of 88 pages and 93 albumen print. The album contains approximately 65 photographs of Oman, nearly all taken in and around Muscat, including the nearby town of Muttrah. Many of the pictures are attributed to Louis Maguire, with at least three photographs taken by SB Miles in 1885 CE. The album contains the earliest ever-known photographs of Mattrah, Al-Rustaq Fort, Jabreen Castle from the town's market and Jabal Misht.
The US Embassy office for Educational Cultural Affairs had awarded the National Museum of the Sultanate of Oman with one of its coveted grants from Ambassadors Fund for Cultural Preservation AFCP for 2019. From a diverse international and worthy applicant pool, the selection committee approved the project Oman: Conservation of 19th-Century Photographs in the Collection of the National Museum of Oman. In this context, H.E. Leslie M Tsou, the US Ambassador to the Sultanate of Oman, had visited the National Museum to view the album and was greeted by Jamal bin Hassan Al Moosawi, Secretary-General of the National Museum.
The national museum stated: "By working with the National Museum of Oman to support the preservation of Oman's cultural heritage, the AFCP will help restore vitality and culturally defining historical artifacts to ensure their enjoyment and relevance, not only today but for generations to come."
It's worth mentioning that since 2001, the Ambassadors Fund for Cultural Preservation (AFCP), administered by the US Department of State's Bureau of Educational and Cultural Affairs (ECA), has supported more than 750 projects to preserve sites, objects and forms of traditional cultural expression in at least 120 countries. This achievement represents a significant contribution to the preservation of cultural heritage worldwide and is a sign of the depth of America's respect for other cultures around the world.