Muscat: Rains lashed parts of Oman late on Tuesday night and in the early hours of Wednesday, causing flooding and significant damage to property in several areas of the country.
Dozens of trees were uprooted as a consequence of the wind and rain. Many struck people's homes and vehicles, damaging them in the process, sometimes extensively. Some of the trees also fell over livestock that could not get out of the way fast enough.
So intense was the weather that it also caused the roofs of some buildings, constructed from tin, steel, and other metals, to come loose, further damaging billboards, shops and homes. Winds blowing at a furious speed also tore out sections of walls, which caused plenty of damage to the vehicles on which they landed.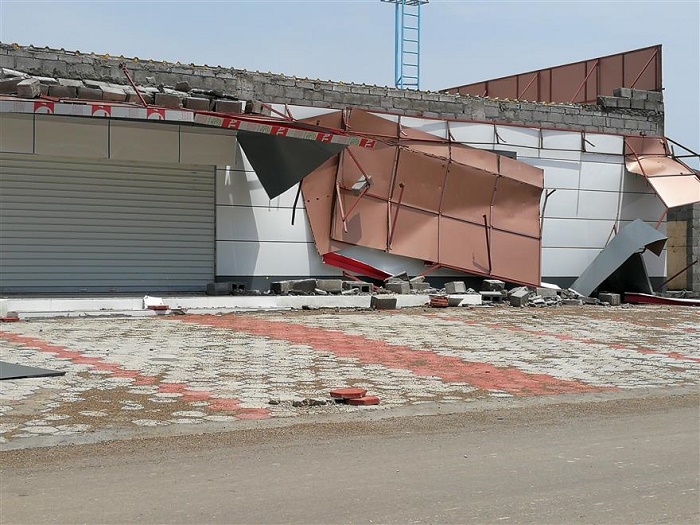 The Director of Saham Hospital said that damages resulted in the injury of 13 people of which seven were transferred to Sohar Hospital.
In the wilayat of Khabourah in North Al Batinah, though, a section of the wall from a goat shed collapsed, killing many of the animals that had been placed inside for their own shelter. People need to take caution while going out on the roads: many roads have been flooded, requiring motorists to find alternate ways to their destination.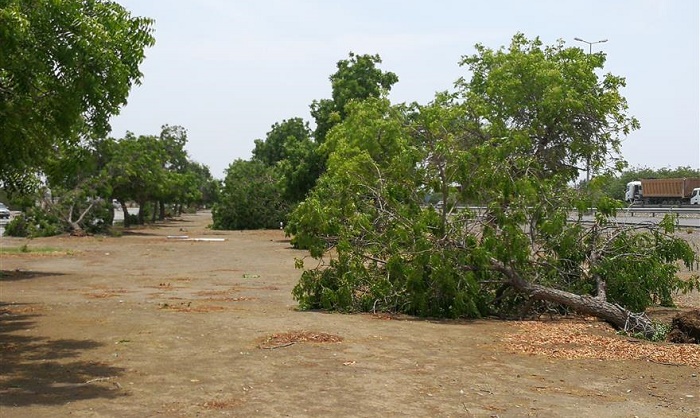 A number of wadis are also overflowing, including Wadi Al Jizzi, Wadi Falaj Al Qabail, Wadi Sahban, and Wadi Al Mahmoum. A number of half-constructed buildings that were yet to be completed also faced the brunt of the rainstorms. The Civil Defence and Ambulance Authority (CDAA) has been busy trying to keep the roads clear, in collaboration with municipal authorities.
They were also required to rescue people who'd been caught in the rain: in one instance, three people required extraction after the heavy vehicle and trailer they were driving got stuck in Wadi Deel Al Abdulsalam.
Rescue teams were also able to help two workers who'd gotten stuck under a wall under construction in wilayat Saham. They were provided emergency medical care, and are recovering in hospital. Nizwa Souq – an important commercial hub in Al Dakhiliyah – also faced plenty of flooding that led to serious damage, after rains began at around midnight.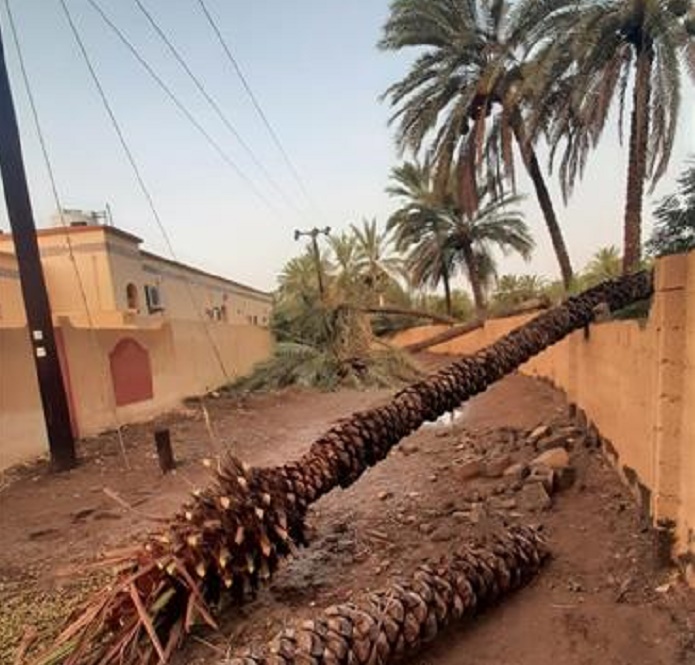 A number of cars were also submerged by the rains, while many others have been carried away by wadis in which rainwater were flowing a torrential speeds. Some parts of the governorate, however, reported milder weather: people in Al Hamra experienced moderate rains, while Izki also saw lesser rainfall. Rain is expected across many parts of the country until at least Friday, with hailstones also predicted in some areas.
"Cloud flow will continue over most of the Sultanate, leading to chances of rain and occasional thundershowers, associated with downdraft wind, as well as hail over Musandam, Dhofar, and the Hajar Mountains and adjoining areas," said the Directorate General of Meteorology in its Wednesday report.
Winds are also expected in Al Buraimi and Al Dhahirah, leading to more downpours. The weather is expected to cause reduced visibility, fast-flowing wadis, and rough seas. People involved in farming, agriculture and related work have been requested to protect their livestock and other assets.
"Farmers, livestock breeders, and beekeepers are requested to take the necessary precautions to ensure their safety, and that of their livestock and their beehives, and to keep them away from wadis and reefs, due to thunderstorms accompanied by active winds," said the Ministry of Agriculture, Fisheries and Water Resources, which also asked fishermen to avoid sailing out to see during rough weather.
Towns in North Batinah received the maximum amount of rainfall over the last three days: Liwa saw the highest amount of rain (61mm), followed by Saham and Al Khabourah (56mm). Ibra (33mm) in South Sharqiyah and Barka (32mm) in South Al Batinah also saw good amounts of rain.
As part of efforts to provide relief to people who have suffered because of the thunderstorms, Walis in areas that have been particularly hard-hit have organised meetings to assess the impact of the weather.
"There has been extensive damage in our area, especially to homes and properties," said Sawsan Al Yaqoubi, vice president of the Development Committee of Al Khabourah. "Teams from the committee and Al Khabourah Municipality, along with the Wali, have inspected the damage caused to families, so that they can take steps to meet their needs."
"The meeting to decide how to help them will take place on Thursday, so that we can list what aid is required," she added.
"We need to urgently provide housing to three families who have had their property damaged because of the weather, and this needs to be treated as a matter of emergency. We ask everyone to cooperate with the teams to see what they can do to help."