Muscat: People in Muscat have a new way to keep fit, and one that is particularly important during the ongoing pandemic, with Muscat Municipality installing open air gyms in the capital.
Set up by the sea, on the Muttrah corniche, and by Qurum beach, behind the Foreign Ministry, each open-air gym consists of 11 pieces of equipment, including elliptical machines and benches to perform sit-ups, which are great for people looking to get in a cardio or core workout session.
Both facilities to which entry is free, were set up by Muscat Municipality to encourage people to keep fit and spend some time outdoors during the pandemic, which people might otherwise be afraid to do, owing to concerns over potentially contracting the virus.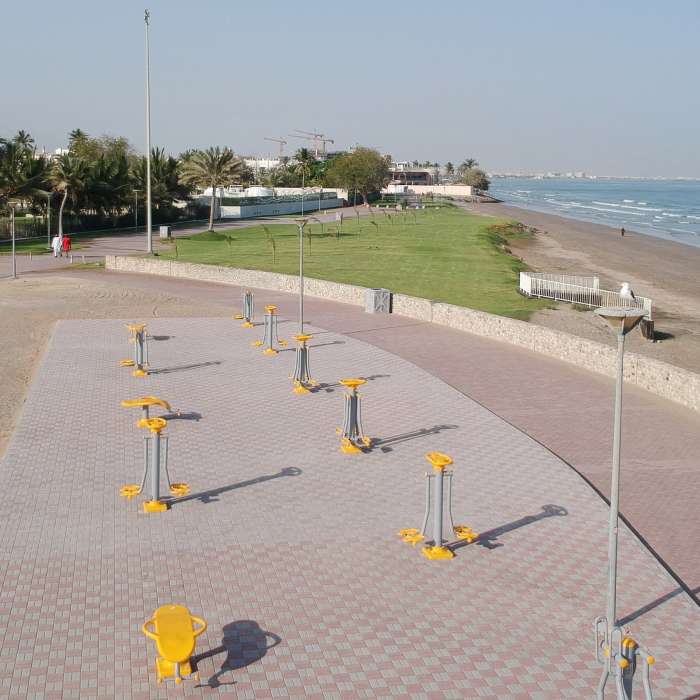 "This initiative also stems from our endeavour to encourage cooperation between the private and public sectors," said Nihad Al Bulushiyya, service partnership specialist at the Directorate General of Service Development at Muscat Municipality. "These arrangements will help provide community services, and contribute to the development of Muscat Governorate."
"Agreements like this always seek to integrate best practices towards the development of public services made available to nationals and residents," she added. "These services are best addressed through collaboration between the private and public sectors."
Keen to try out the new equipment, Indian expatriate Roshan Kumar said he would do so in the evenings, when it is a lot more pleasant outdoors.
"Hot weather has rapidly returned to Oman over the last few weeks… otherwise, I would have loved to go in the morning," he said.
"The sort of sedentary lifestyles we live during the pandemic are very detrimental for our health. Working out in the fresh air also reduces your chance of catching diseases, which I think is an extremely important benefit all of us should make use of during this time."
A fitness trainer in Oman explained that a sedentary life often led to a willingness to take up other unhealthy habits, such as binge eating, staying up late and irregular sleeping hours.
"Unfortunately, one bad habit leads to another," he admitted. "You may not realise it immediately, but a few weeks or months after you have taken on these habits, you will begin to experience their ill effects. A lot of people have experienced weight gain during the pandemic, because they don't have the same opportunities to exercise that they previously did. I encourage everyone to use these facilities that have been provided to us free of cost."