Muscat: Al-Wusta Fisheries Industries Company has celebrated the joining of Jawhrat Al-Wusta vessel to its fleet.
A statement issued online by Oman News Agency (ONA) said Al-Wusta Fisheries Industries Company celebrates the joining of a new vessel to its fleet, Jawhrat Al-Wusta, bringing its number to 3 vessels for commercial fishing with a total production capacity of 70,000 tons annually of small pelagics.
The company will invest the ship to operate in the seas outside the traditional fishing areas in accordance with the approved environmental and commercial standards, which will contribute to raising fish production in the Sultanate, supporting economic diversification and enhancing the level of competitiveness of Omani fish products in global markets.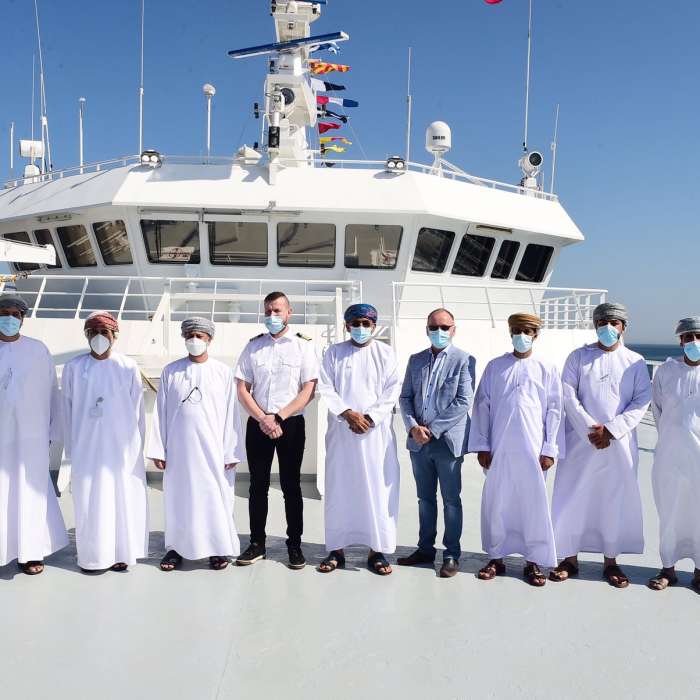 The ship comes as a continuation of a number of projects carried out by Oman Fisheries Development Company and its subsidiary companies, including a shrimp cultivation project in the wilayats of Jaalan Bani Bu Hasan and Jalan Bani Bu Ali and in Barr Al-Hikman region.