If you are bored of having the same old bread from the supermarkets and are looking for some variations here are few easy bread recipes that will make your breakfast tastier and healthier.

AVOCADO BANANA BREAD WITH CHOCO CHIPS
Ingredients
2 cups whole wheat flour
1 tsp. baking powder
3 ripe bananas -mashed
1 ripe avocado -mashed
3/4 cup sugar
1/4 cup milk
2 tsp. vanilla essence
3 eggs
1 1/2 cups mini chocolate chips
Preparation
Preheat oven to 350ºF.
Combine flour and baking powder in a mixing bowl.Keep aside.
Add mashed banana and avocado in another bowl.Beat well to puree with the help of a back of a fork.
Add sugar, milk, vanilla essence and eggs into banana/avocado mixture and mix well.
Gradually add in flour mixture to banana/avocado mixture, stirring until mixture is smooth. Add in chocolate chips.
Pour mixture into greased loaf pan and bake for about 1 hour and 25 minutes, or until a toothpick comes out clean from the middle.
Cool in pan until warm and then remove from pan and cool on a wire rack.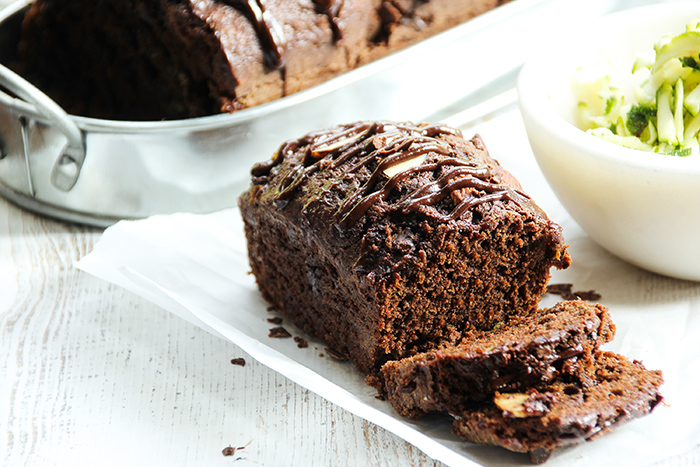 NUTELLA ZUCCHINI BREAD
Ingredients
1 stick of soft butter, unsalted
1 cup sugar
3 eggs
1/4 cup chocolate syrup
1/4 cup Nutella
2 tsp vanilla essence
2 1/2 cups all-purpose flour
2 1/2 tsp baking powder
1 tsp salt
1/4 tsp cinnamon
2 cups shredded zucchini
Preparation
Mix butter, sugar,eggs, chocolate syrup,vanilla essence well to combine. Stir in dry ingredients.
Add in shredded zucchini .
Add the mix to a greased loaf pan. Dot with Nutella and then swirl it around with a fork.
Bake in a preheated 350 degree F. oven for 1 hour or until toothpick comes out clean from the middle.
WALNUT DATE BREAD
Ingredients
1 & 1/2 cups chopped dates(without seeds)
1 teaspoon baking soda
4 tablespoons unsalted butter
3/4 cup brown sugar
2 eggs
1 & 1/2 cup whole wheat flour
1 cup chopped walnuts
1 teaspoon vanilla essence.
Preparation
Preheat the oven to 350 degrees F. Grease a loaf pan and set aside.
Put the chopped dates in a bowl. Add 1/2 cup boiling water over it and keep aside.
Mix the butter and the sugar until they are creamed together.
Add the eggs and vanilla essence.Mix the flour into the batter until well combined.
Then, add the dates with the liquid ,walnut nuts and baking soda.Mix until all the ingredients are well incorporated.
Spoon the mixture into the loaf pan.
Bake the bread for 1 hour until a toothpick comes out clean.
Cool on wire rack before serving.