Muscat: A zoo in Barka is now home to two more baby tigers, just months after welcoming the first pair of cubs to be born in Oman.
Born just a few days ago to mother Luna, aged 10, and eight-year-old Pablo, who has now become a father for the second time, the big cat cubs were born in Al Noman Zoo, which is just about an hour's drive from the capital, Muscat.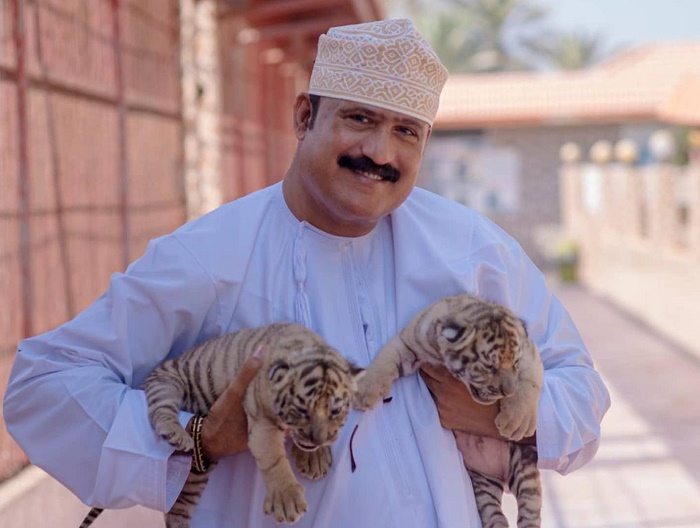 The owner, Ahmed Al Balushi, is over the moon at welcoming the striped orange-and-white babies, but says he will leave it to the cubs' parents to raise the duo, as opposed to the previous pair, who he raised himself.
"If the babies stay with their mother, they will get the best care from her, as well as mother's milk, which is the best nourishment they can receive to grow in a healthy manner," he said. "We didn't expect two more tiger cubs to be born just a few months after the other two entered our lives…this is truly a blessing."
"The reason I was keen on raising the first two cubs by myself is because I once saw the mother put one of her cubs into the water, and I was afraid she might drown, because she was very small, and did not know how to swim," added Al Balushi.
"With the new cubs, it is best the mother take care, so that they learn how to survive and live from their parents."
The parents of the four cubs came to Oman from Italy.
The new arrivals at Al Noman Zoo were born on November 25, about five months after their siblings, who came into this world on June 17, 2020.
Al Balushi is hopeful more people will be allowed into recreational areas such as his zoo in future, so that he can show his tigers and the other 150 or so animals there to the public.
"The coronavirus pandemic has really damaged a lot of businesses in the country, but I can understand that saving and preserving people's lives is more important," he added.
Hopefully this virus goes away soon and a successful vaccine is found, so that our economic activities can resume. It has been hard for all of us.