Muscat: The Ministry of Commerce, Industry and Investment Promotion launched the promotion campaign for the Omani product by opening the Omani Products Corner in a number of shopping centres.
In conjunction with the Sultanate's celebrations of the glorious fiftieth National Day and within the "Made in Oman" campaign, which is organized by the Ministry in coordination with the Oman Chamber of Commerce and Industry OCCI, the Public Corporation for Industrial Estates (Madain) and the Small and Medium Enterprises Development Authority, in addition to a number of other relevant bodies, in coordination with a group of shops in a number of regions of the Sultanate, including Sultan Center Shopping Mall, Carrefour, Nesto Hypermarket and Lulu Hypermarket in all their branches.
The ministry said, "The promotion campaign for the Omani product was launched with the opening of the Omani Products Corner in the Lulu Hypermarket in Muscat Mall, under the patronage of His Excellency Dr Saleh bin Said bin Salim Masan, Undersecretary of the Ministry of Commerce, Industry and Investment Promotion for Commerce and Industry.."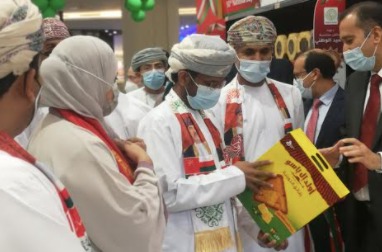 HE Dr Saleh bin Said bin Salim Masan said, "The Omani product is an economic guarantee and a fortification tool for our national economy. Through the campaign to support the Omani product, we seek to promote Omani products in the local markets and raise their consumption rate, which contributes to the activity of factories and production institutions, and raising the level of Quality in it to enable it to compete in the local and international markets, which in turn leads to providing job opportunities for Omanis and creating added value for the national economy."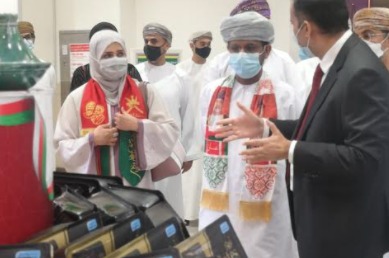 The campaign to promote the "Omani product" will include a number of activities and events during this month. The campaign focuses on finding outlets for Omani products in the mall markets spread in all governorates of the Sultanate and allocating a special corner for selling Omani products. The campaign aims to support the Omani industry by Introducing and promoting Omani products and encouraging the local consumer residing in the Sultanate to buy the local product and fostering a sense of pride in the national industries.