Oman's first IMAX screen to open over Eid Al Adha
Oman
Wednesday 07/September/2016 14:16 PM
By: Times News Service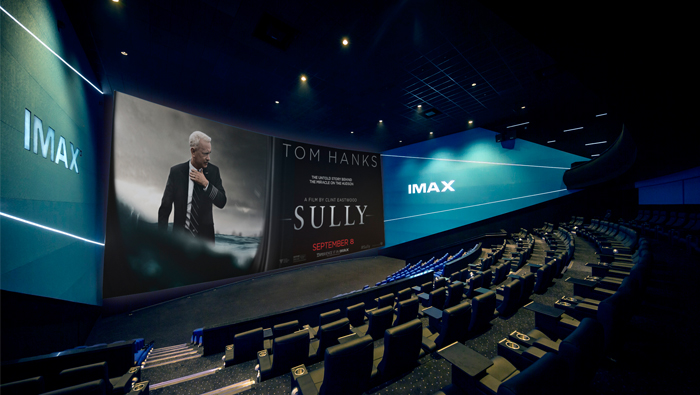 Muscat: Oman's first IMAX screen at City Centre Qurum will be opened for the public over Eid Al Adha.
On Wednesday, Majid Al Futtaim Cinemas, the dedicated cinema arm of Majid Al Futtaim, the leading shopping mall, retail and leisure pioneer across the Middle East and North Africa announced the launch of the first IMAX theatre in Oman.
"IMAX presents Hollywood blockbusters like never before, allowing audiences to go deeper into the world's most innovative movie-going experience with heart-pounding audio and awe-inspiring images in a specially designed auditorium that guarantees complete cinematic immersion," a senior official at VOX Cinemas said.
They added: "Opening with the biographical drama Sully, IMAX at VOX will offer customers in Oman the world's best sound and image technology, making them feel like a part of the movie instead of just watching one."
Exclusively being shown in IMAX theatres, the entire film will expand vertically to fill more of the IMAX screen, delivering 26 per cent more of the image than standard theatres for greater scope and breathtaking image quality to create a truly unique and immersive experience.