Safety, insurance to industrial units stressed at PEIE seminar
Business
Wednesday 23/March/2016 18:48 PM
By: Times News Service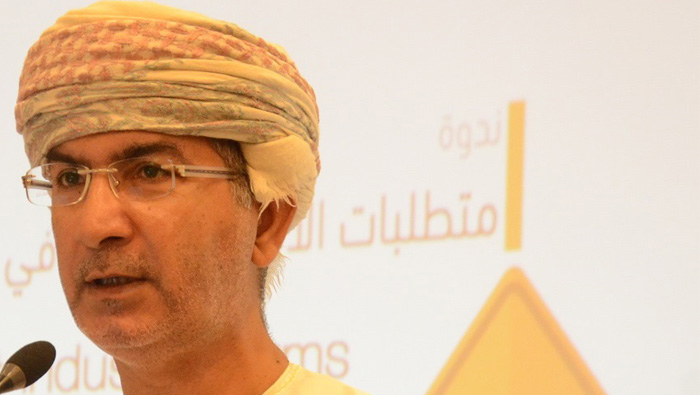 Muscat: Speakers at the seminar underlined the importance of providing insurance coverage for industrial firms, including small and medium enterprises (SMEs) and also highlighted the need for security and safety standards.
Speaking at a seminar titled 'Safety and security standards at industrial firms' on Wednesday, Eng. Musallam bin Mohammed Al Shehri, assistant chief executive officer of PEIE for Operations, stressed that the seminar aims at bringing together specialists in both the public and private sectors.
Organised by the PEIE in cooperation with Capital Market Authority (CMA) under the auspices of Abdullah bin Salim Al Salmi, executive president of CMA, the event also aspires to highlight the significance of security and safety standards in the industrial units and the existing projects.
"We also aim at examining the availability of these standards and the commitment and requirements adopted in this area. The event also stresses the necessity to have insurance coverage for these firms and projects so they are compatible to the variety of risks, in addition to the spread of preventive awareness and instilling the concept of occupational safety among employees in the industrial sector," he said.
"The field of safety and security is a key one for the prevention of accidents or minimisation of their occurrence in addition to protection of lives and properties. This requires development of plans, programmes and necessary requirements to achieve the desired objectives. The seminar seeks to disseminate awareness among those in charge of industrial firms on the measures and requirements of safety and security and identify potential risks in the work environment," Al Shehri added.
A number of papers were presented by public, private and civil society institutions highlighting a variety of topics including the concept of safety and security in industrial firms; importance of safety and security requirements; industrial fire and prevention measures; requirements of reinsurance companies; safety of lives and public and private properties; ways of facing natural disasters; protection of economic wealth including factories and utilities; practices that help preventing outbreak of fire; evaluation of risks and their types in terms of chemical and physical hazards, among other topics.
Lt. Saud bin Rashid Al Saadi, officer in Industrial Protection Department at the Public Authority for Civil Defence and Ambulance (PACDA), in his presentation, emphasised the need for equipping the buildings and facilities with alarm/warning, control and prevention systems in a way to protect these buildings and their occupants from fire incidents. "Early warning systems are essential for effective buildings' evacuation," he noted.
Ali Al Lawati of Oman Insurance Association, in his speech, said that insurance companies need to look into the aspect of insurance in industrial firms not as purely commercial but as a support to the economic sector, being an essential aspect of the national economy.
"The insurance companies need to interact with these kinds of risks very carefully in completing insurance coverage for these firms, as well as study the extent of the companies' commitment to the basic requirements of providing a safe and secure work environment for industrial enterprises and their employees," Al Lawati added.
Abdallah Badaoui of Oman Reinsurance pointed out that reinsurance companies like Oman Reinsurance Company are present in Oman as a supporter of the sector. OMANRe aims at delivering client-specific solutions, and transacting the conventional line of businesses; compliance with corporate governance rules is a critical issue for the management and shareholders.
"Owners of industrial units should be aware of the risks that could come from their neighbouring firms especially in the industrial estates. Therefore, insurance of the units, either from fire incidents or from financial and human repercussions, should be mandatory to protect the facilities and avoid total bankruptcy for business owners," he added.