Oman wins best Arabian tourist destination award at ITB Berlin
Oman
Tuesday 15/March/2016 19:07 PM
By: Times News Service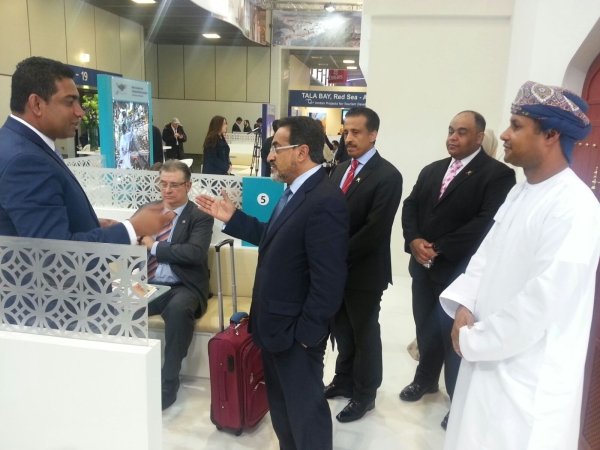 Muscat: The Sultanate of Oman has won the "Best Arabian Tourist Destination" at the ITB Berlin trade fair, which concluded last weekend.
Also, the German Market-Based representative of the Ministry of Tourism of Oman was ranked in the third place for "Marketing the country as a tourism destination for the German market," which is a testament to the streamlining efforts of both the Ministry of Tourism and the Ministry's MBRs.
**media[358124]**
The awards were handed out by the "Go Asia" website and were received by Ahmed bin Nasser al Mahrizi, minister of Tourism.
The minster also met different representatives of the Gulf Cooperation Council (GCC) and Arab countries, as well as international tourism organisations at the ITB Berlin trade show, to discuss different investment opportunities for the Sultanate, as well as opportunities to educate the different markets in the tourism industry in the Sultanate.
He also encouraged the different organisations to consider the Sultanate as a prime destination, as it is one of the fastest growing tourism destinations around the world.
Al Mahrizi also met the President of the Tourism Committee for the German Parliament, Hake Brehme. The delegates discussed the growing trend of German tourists visiting the Sultanate and the main tourist attractions, which are of interest to these tourists while visiting Oman.
German tourism in Oman increased by 11.2 per cent to account for 66,044 tourists in 2015.
Samia Al Busaidi, a participant at ITB Berlin from Muscat Nature Tour, stated that ITB Berlin is one of the most successful and important trade shows, as it brings many benefits for the participants, such as meeting international representatives and discussing tourism in the Sultanate.
ITB Berlin is one of the largest international trade shows in the world and has been operating for half a century. This year, 38 Omani organisations participated in the event, along with over 10,000 participants from 180 different countries.