Omani identity highlighted on US television show
Energy
Sunday 13/January/2019 22:25 PM
By: Times News Service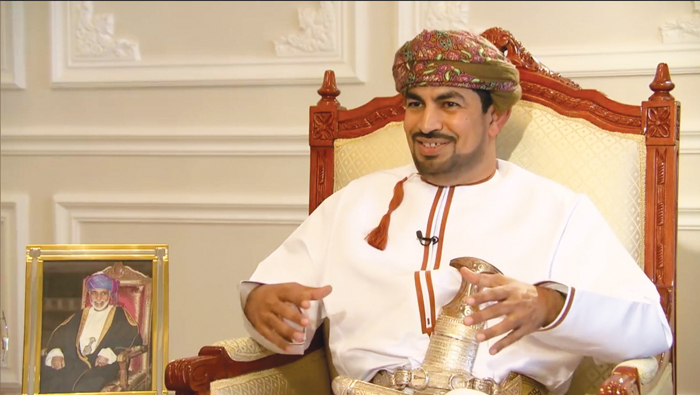 Muscat: "The Sultanate is witnessing major changes in all fields since His Majesty the Sultan's accession to the throne. Omanis now live in a modern state, thanks to the wise policies adopted by His Majesty the Sultan," said Dr. Abdullah bin Nasser Al Harasi, Chairman of the Public Authority for Radio and Television in a statement to "This is America and the World" Programme.
The programme is a weekly, international affairs television series, produced in Washington, New York City, and in countries around the world.
The programme, which produced five serials about the Sultanate's foreign policy, culture, economy and tourism, is aired through scores of US TV channels.
PART Chairman also pointed out that the Omani society is governed by a number of values that promotes friendship, fraternity and peaceful coexistence. He noted that the Omanis are hard workers and dedicated by nature.
"The nature has affected the Omani personality. When someone visits Oman, he will be impressed by the beauty surrounding him. This beauty has been reflected on the Omani man's habits and traditions," he furthered.
"The Omani identity is the outcome of the interaction between man, nature, environments, history and experiences of forefathers. The state is governed by certain values such as peace, beauty, peaceful coexisting and doing good for humanity," he added.
In a statement about PART, he noted that PART has five radio and four TV channels that cover the Omani true values and culture. He pointed out that PART's task is to produce media content that reflects the Omani principal values.
He affirmed that the Omani Encyclopedia is a huge project whose philosophy is based on Oman, its cultural identity and how to preserve such identity through description of more than four thousand entries that cover natural and human fields.