Ministry issues advisory on Portuguese man o' war in Oman
Oman
Thursday 20/December/2018 15:35 PM
By: Times News Service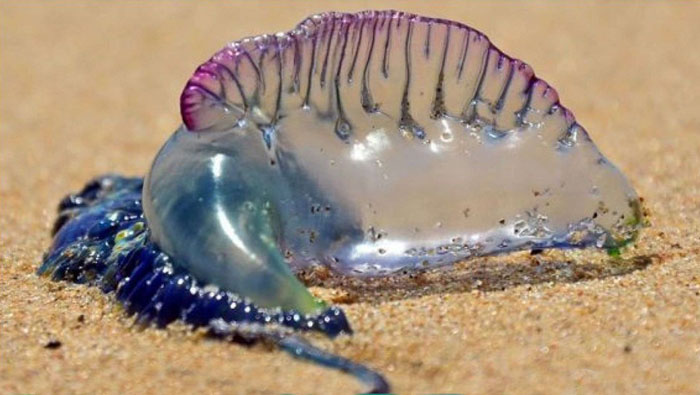 Muscat: The Ministry of Agriculture and Fisheries has advised the public on how to deal with jellyfish stings, particularly those from the 'Portuguese man o' war'.
In an online statement, the ministry said, "Jellyfish are highly toxic creature. Its sting causes dangerous health implications. When you see it, leave the water and don't touch it.
"In case the jellyfish stings anyone, he or she must washes the stung area with sea water and go to a health centre as soon as possible."