Al Dhahirah Leadership Forum launched
Roundup
Sunday 28/June/2020 15:54 PM
By: Times News Service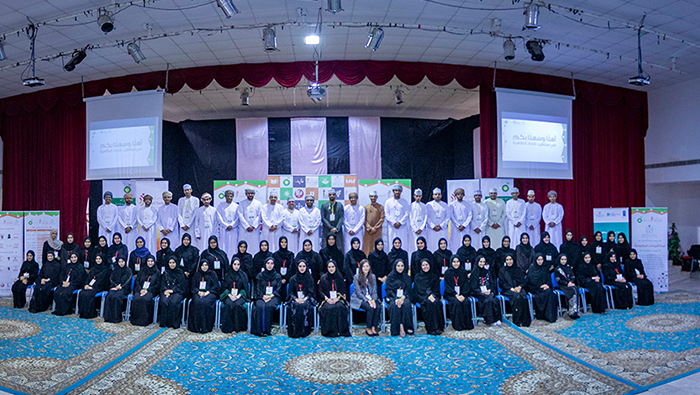 Muscat: Youth Sada, an Omani foundation specialised in organising conferences and seminars, planning and designing educational programmes, activities and workshops that aims to develop and highlight the skillset of youth, in partnership with BP Oman, launched the second edition of the annual Al Dhahirah Leadership Forum.
The second edition is in line with the aspirations of the youth in the application of the Fourth Industrial Revolution. The programme is targeting 400 participants from different regions of Oman and will be open to the ages of 15 and above, starting from July 4 until 8. This programme comes as part of BP Oman's Social Investment Programmes and will include many lectures and introductory as well as application-based workshops, targeting the topics involved around the Fourth Industrial Revolution.
Overall, this forum aims to train the participants and develop their abilities in innovation and discovery. It also enables them to contribute to making applications as well as sustainable technology and digital solutions, which will be achieved via training, guidance and counselling from various international and national specialised experts.
This year the execution of this forum will be in alignment with the Covid-19 Supreme Committee precautionary directions, to prevent the further spread of the coronavirus. Qais Al Maqrashi, chief executive officer at Youth Sada, indicated, "This forum comes during the current changes and impacts due to the Corona Pandemic, which is why is it is necessary for us to adapt to the situation and ensure to implement the preventative measures directed from the Supreme Committee. We are doing this by converting all the activities in the programme to virtual and digital means."
This forum includes many introductory lectures around the topic of the Fourth Industrial Revolution such as artificial intelligence, robotics, the Internet of Things (IoT), 3D printing, quantum computing, Nano Technology and many more. Besides, this programme will also offer different workshops delivered by international and national specialised trainers. It will include discussion-based sessions via hosting specialised institutions and work on innovative project ideas that will serve the community. These ideas could be implemented as sustainable solutions by working on the applications of the Fourth Industrial Revolution.
Shamsa bint Ahmed Al-Rawahiya, Social Investment Manager at BP Oman, stated, "This programme truly comes as fulfilling BP Oman's vision; to support and enable our youth, and build their educational capabilities in alignment with the Sultanate's aspirations to develop its local talent and youth. This programme seeks to build a young Omani community who can apply the technologies in hopes that it will serve their society, and encourage them to search, innovate and make decisions. Besides, it will also provide them with virtual networking opportunities and share ideas that could contribute to finding creative solutions under the supervision of experts in such fields."
Furthermore, the second edition of the Al Dhahirah Leadership Forum aims to raise awareness in the fields of the Fourth Industrial Revolution, keep participants up to date with its current applications, invest and enhance their skills and abilities in this field. Henceforth, Youth Sada invites all interested individuals aged 15 and above to register for the Second Edition of the Al Dhahirah Leadership Forum programme.
The registration will be open from June 21 to July 1 of July via an online form that will be shared across all Youth Sada's social channels, noting that the registration is free and individualistic.