Bayern Munich and Borussia Dortmund look to return of fans
Sports
Tuesday 02/June/2020 16:24 PM
By: Times News Service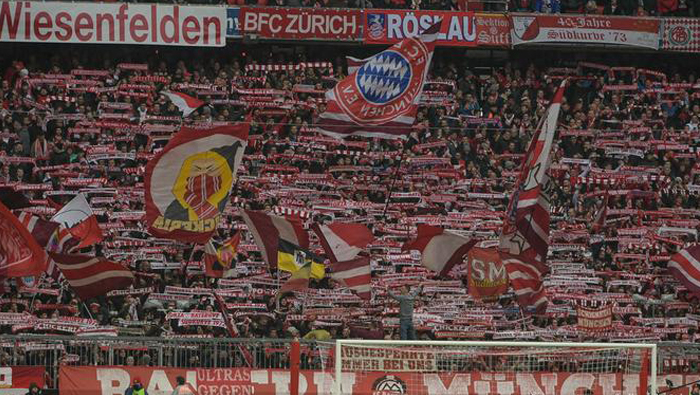 Berlin: Bayern Munich board member Oliver Kahn has said that the club has already begun considering concepts to allow supporters to return to Bundesliga stadia.
"Of course we've had a look [at the options]," Kahn told broadcaster Sky on Sunday evening, a day after Bayern had hammered Fortuna Düsseldorf 5-0, adding that he is "definitely in favour of thinking about fans again sooner or later."
Kahn, the former Bayern goalkeeper and captain who is set to replace Karl-Heinz Rummenigge as CEO in 2022, said he could imagine "a fraction of capacity" being used at the Allianz Arena, perhaps "10-11,000" spectators.
"We have to keep thinking, step by step," he said. "Dortmund versus Bayern without fans – that's madness. But we have to accept that and deal with it for the time being."
Borussia Dortmund's head of professional football, Sebastian Kehl, also hopes that the fans will soon be back. "Maybe in autumn," he told the Fuldaer Zeitung. "The question is when a degree of normality can return to our society and what road the politicians want to take," said the former BVB captain.
Salary cap 'unrealistic'
The former head of the German Football League (DFL) says that the introduction of salary caps in European football is an "unrealistic scenario" due to the dominance of England's Premier League.
"As the market leader, the Premier League would not be interested in restricting themselves," Andreas Retting told German public broadcaster SWR. "They're all businesses with the aim of making profit, why should they give up their competitive advantage?"
Rettig, who was also CEO of second division side St Pauli from 2015-2019, is a well-known critic of the commercialization of football and likely aware of the various suggestions which have been made to restructure the game in the wake of the coronavirus crisis.
But the 57-year-old doesn't think salary caps, as used in American sports, are feasible. "There's no promotion or relegation in the USA and the franchises there are all similarly structured," he said. "But it's different [in Europe]. With clubs competing to qualify for international competitions, there are other competitions to be taken into account."