Crowe Oman booklet to lure investors to Sultanate
Business
Wednesday 08/January/2020 16:36 PM
By: Times News Service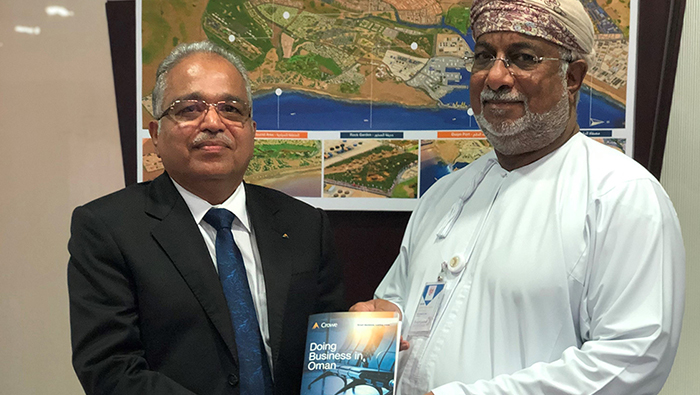 Muscat: Dr Yahiya bin Saeed Al Jabri, the Chairman of Ithraa and Chairman of the Special Economic Zone Authority at Duqm, released '2020 Doing Business in Oman' booklet published by Crowe Oman last week.
The publication is brought out by the Crowe team to lure investors to the Sultanate by giving all the relevant information in the booklet and making it easier to establish businesses in Oman. The publication provides up to date information on the facilities and incentives available to the industrialists and other business investors at various industrial estates and special economic zones inside the country. The book also gives a familiarisation of the tax and labour environment in the Sultanate as well.
Davis Kallukaran, Managing and Founding Partner of Crowe Oman (Crowe Mak Ghazali), while releasing the book said, "As auditors and business advisers operating in Oman for the past quarter-century, we feel proud to be associated with the development of this noble country and this publication is our humble contribution to attract foreign investors to Oman. The publication is free of charge and can be obtained from our offices in Muscat and Salalah for those who are interested to invest and do business in Oman."
Crowe Mak Ghazali is the member firm of Crowe Global headquartered in New York and operating in 130 Countries out of 800 offices worldwide. The firm is in the forefront of providing audit, tax, risk, IFRS, Forensic technology and transaction support services for the past 25 years in Oman and is approved to undertake audits and related services of entities regulated by the Capital Market Authority of Oman.