Driving Ferrari F8 Tributo on the mountain roads of Oman
By: Times News Service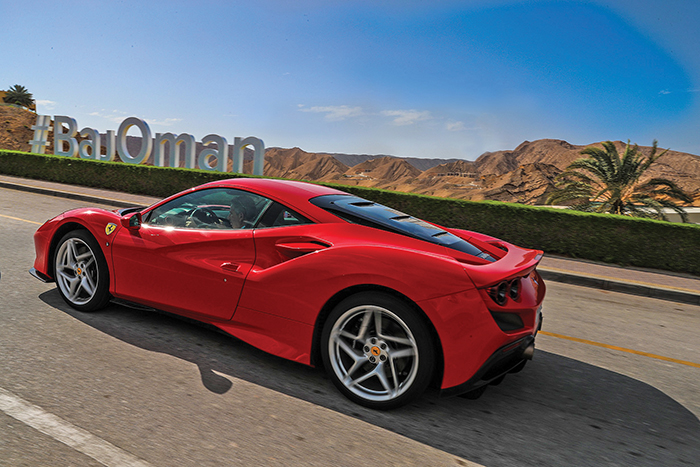 Alfardan Motors, the official Ferrari importer in Oman, offered Ferrari customers from across the Sultanate the exclusive opportunity to experience the exhilarating performance of the all-new Ferrari F8 Tributo. The exclusive drive event recently took place in the beautiful setting of the Shangri-La Al Husn Resort & Spa.
The Ferrari Corso Pilota, a team of experienced driving instructors were flown from Maranello, Italy to offer a detailed briefing at the event, covering the performance, handling and innovative features of the all new Ferrari F8 Tributo. Following the briefing sessions, the guests were able to explore the limits of the Ferrari F8 Tributo on the twisty mountain roads of Oman.
Over 40 customers experienced the drive to Al Husn, the distinctive destination majestically standing on a high cliff overlooking the turquoise waters of the Gulf of Oman. Al Husn is a secluded castle tucked in rugged mountains, which extended a picturesque backdrop for the perfect F8 Tributo drive experience.
The Ferrari F8 Tributo represents a new benchmark set by Ferrari in the market, as it makes exploiting the incredible performance potential of the best 8-cylinder in the world accessible to all drivers, with unprecedented handling and superior
ride comfort.