Hungary embassy opens in Muscat
Energy
Monday 21/October/2019 21:02 PM
By: Times News Service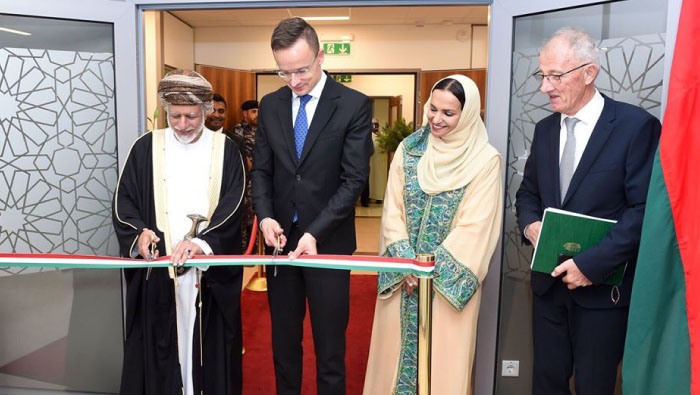 Muscat: Peter Szijjarto, Minister of Foreign Affairs and Trade of the Republic of Hungary opened, on Monday, the premises of the Embassy of the Republic of Hungary in Muscat (Qurum) in the presence of Yousef bin Alawi bin Abdullah, Minister Responsible for Foreign Affairs.
In a speech during the opening ceremony, Alawi said: "The Government of Oman welcomes working with the Hungarian side in the various fields of common interest to both the countries besides exchange of opinion and consultations between them."
Peter Szijjarto, Minister of Foreign Affairs and Trade said in a statement to Oman News Agency (ONA): "The relation between Hungary and the Sultanate is strategic, thanks to the economic diversification in the two countries." He also stressed the interest of Hungary in further developing the relation with the Sultanate into strategic partnership coupled with cooperation in the economic spheres mainly in the field of oil industries.
The meeting reviewed the bilateral relations between the two friendly countries and means of enhancing them in various areas.
The two ministers stressed the keenness of the two countries to promote these relations to meet the joint aspirations. Both sides also stressed the importance of supporting all means to enhance security, stability and peace in the region and the world.