Four killed, eight injured in Oman road accident
Energy
Friday 12/July/2019 23:31 PM
By: Times News Service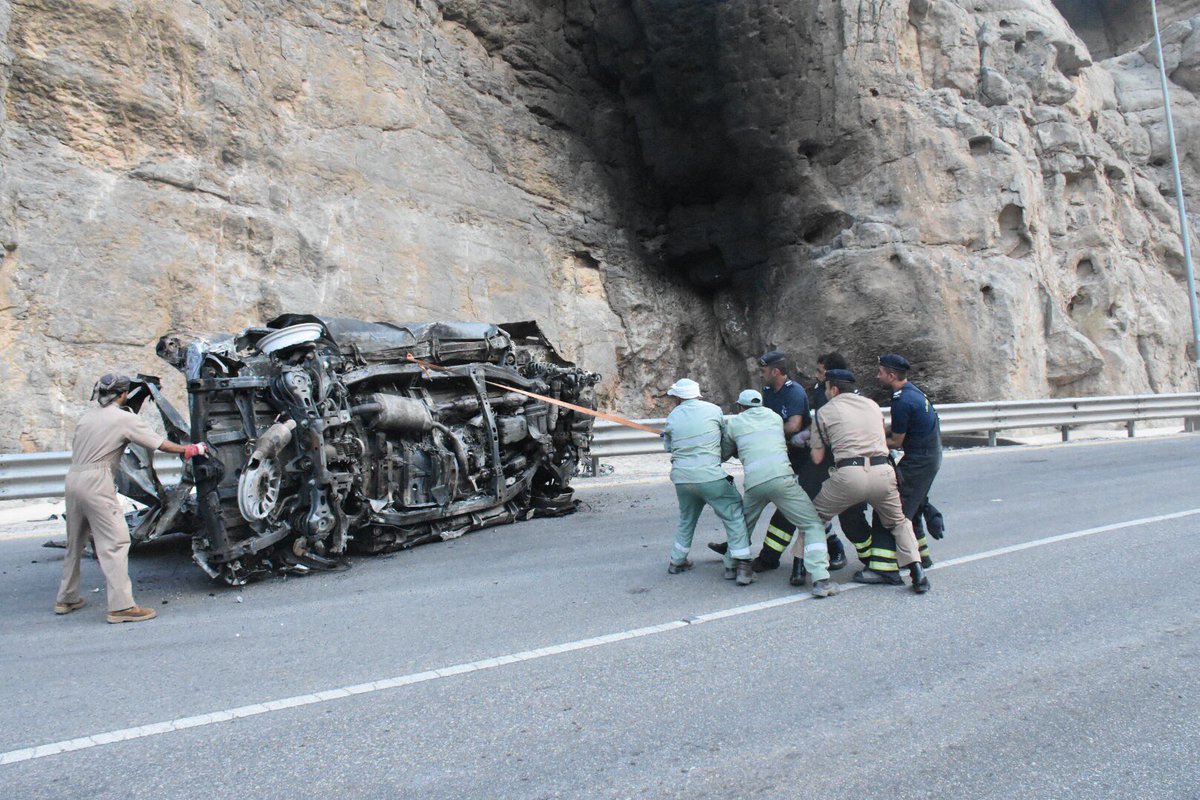 Muscat: An Omani national, his wife and two children died in a car accident in Jabal Akhdar on Friday, the Royal Oman Police has confirmed.
A statement from the police said: "A car crashed with a mountain and caught fire on it is way to Jabal Akhdar, resulting in the death of four people and the injury of eight."
The accident, which also saw eight other people in the car suffer injuries, occurred when the driver of the vehicle lost control as he attempted to turn across a steep slope.
The Royal Oman Police have said that the brakes of the vehicle did not respond in time, which led to him crashing into the side of the mountain.
An officer from the Royal Oman Police told Times of Oman, "The driver lost control with 12 people on board his big car. It was a four-wheel drive. Four of them died on the spot: the father, the wife and two children. He lost control because he was driving and did not realise that he was driving around a turn, which was at a steep angle, so he lost control."
The officer also asked people heading to Jabal Akhdar and other mountainous regions to perform a thorough maintenance check on their vehicles before travelling to such places, so to avoid accidents of this nature.