Ministry plan to boost North Al Batinah tourism development
Oman
Sunday 15/July/2018 22:03 PM
By: Times News Service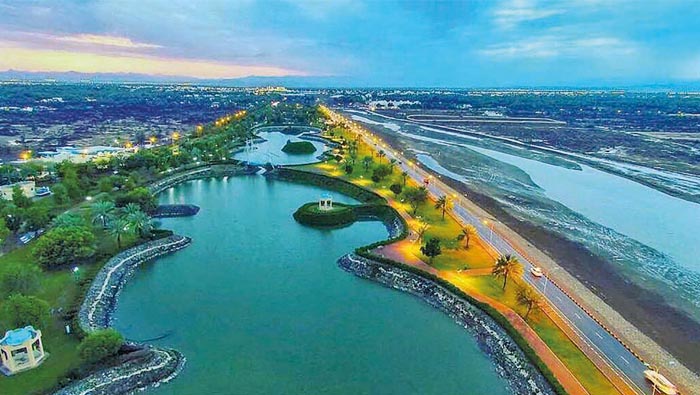 Sohar: The Ministry of Tourism is working on development of tourism sites in the Governorate of North Al Batinah, said Hassan bin Sulaiman bin Abdullah Al Jabri, Director of Tourism Department in the governorate.
A real partnership between government institutions and the private sector, in addition to development plans in coordination with government institutions have been initiated in this regard .
He added that the Ministry of Tourism has provided all facilities for investment in the tourism sector through the introduction of a number of tourist land plots for investment according to the usufruct requirements.
The Ministry is studying the need of the market for hotel facilities and other entertainment and tourism activities and put them according to actual need.
He pointed out that it is hoped that in the coming period, two projects will be launched on tourist lands: a three-star hotel in the Wilayat of Shinas in Al Aqar area, in addition to an environmental tourist camp in the Wilayat of Saham in Al Samaida area near Al Batinah Expressway.
The allocation of a number of tourist lands in the concession areas in coordination with government institutions to put them for investment in time.
Jabri said that there are 13 hotels in the Governorate of North Al Batinah and 13 hotel apartments.
New products are being developed in keeping with the Sultanate's distinctiveness.
The governorate also has two guest houses and one green hotel projects.
The Department of Tourism in the Governorate of North Al Batinah is issuing tourist licences for hotel establishments of all types and travel and tourism offices. Follow up on the level of service provided by these institutions is being done on a regular basis, in addition to periodic meetings of those institutions that have a tourist licence in the governorate.
The meetings discuss the challenges and difficulties facing the operation of these facilities, work to find appropriate solutions to avoid these difficulties, and notify them of all developments, whether circulars, facilities or guidance, in addition to the e-notification of the owners of licenced tourism commercial activities near the end of the validity of tourist licences to start renewal procedures, in order to ensure the continued operation of legally licensed institutions.
The Department of Tourism continuously seeks to hold workshops from time to time with the aim of introducing the activities and tasks carried out by the Ministry through various available channels, whether through the Municipal Council or awareness lectures in the schools of the governorate to introduce tourism or through participation in activities and events.