Muscat: An Omani youth, Talal Hasan has succeeded in establishing a carbon mineralisation company to fight climate change by turning CO2 into rock.
Talal Hasan has founded 'Carbon General of 44.01' company, that removes CO2 from the atmosphere by mineralising captured CO2 in peridotite(a dense, coarse-grained igneous rock consisting mostly of the silicate minerals olivine and pyroxene. Peridotite is ultramafic, as the rock contains less than 45% silica.), removing it from the atmosphere forever safely, quickly and cost-effectively.
Peridotite mineralisation is a natural process, the earth is doing it all the time, but in nature it can take decades to mineralise even a small amount of CO2.
The company accelerates the process, and mineralises as much as a billion tonnes of CO2 every year. 44.01 company do that by injecting CO2, dissolved in water into peridotite formations deep underground by using proprietary technologies to help doing this and make the process as cost-effective and efficient as possible.
Each ton of peridotite can mineralise 500-600kg of CO2 within 12 months, a greater absorption potential than any other rock.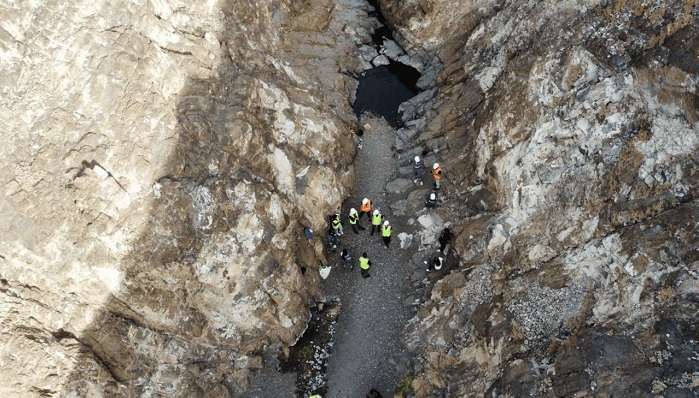 Peridotite is found in abundance in the Sultanate of Oman, where the company began its operations, but in total, there are trillions of tonnes of peridotite mineralisation potential in America, Europe, Asia and Australasia.
Prior to 44.01, Talal assisted with the formation and launch of IDO Investments, a $130m VC fund owned by the government of Oman. Whilst at IDO, Talal served as the Senior Investment Manager and completed over a dozen technology investments globally and served on various boards of startups.
Talal's background is in Corporate Law, where he worked on a range of transactions mostly in energy. He has extensive international experience in venture capital and Cleantech, including helping to set up Oman's venture capital arm. He has previously founded and exited several start-ups in Oman and the UK. His background is in corporate law with a focus on energy projects in Oman, UAE, and the UK.