Muscat: Khasab Castle is one of the most prominent tourist attractions in the Musandam Governorate. It embodies features of the ancient past of the Omani citizens in the governorate, whose construction dates back to 1623. The number of visitors to the castle ranges between 300-400 per day.
In 2007, restoration works were carried out for Khasab Castle, which included the development of the castle's facilities, most notably, the governor's suite, a suite for the exhibits of the traditional room, a women's Majlis, a room for teaching the Holy Qur'an, the bride's room, a room for costume and jewellery, in addition to a room for traditional medicine, a place for the kitchen, a room for preparing coffee, and a shop for selling antiques, gifts and handicrafts.
In the middle of the castle's courtyard is a huge central tower that houses a museum in which handicrafts are displayed and some folklore and customs are held, in addition to fossilized antiquities and fossils that are more than 100 million years old.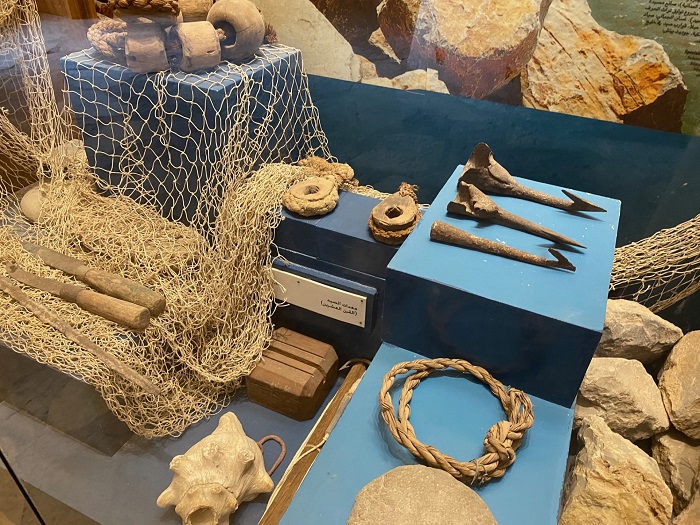 Daoud bin Sulaiman Al Shehhi, administrative supervisor at Khasab Castle, said that several additional models were built in the outer courtyard of the castle , including the clay oven (tannur), the manual rotary mill (the mill), the summer house (Al-Arish) and the lock house(Bait Al Qufil) , to introduce the visitor to the ancient architecture that suits the living conditions of the people of Musandam Governorate in that period.
"The number of visitors to Khasab Castle in ranges between 300 and 400 visitors per day. As the number of visitors until mid-August of the year 2023 reached 9,525 visitors," Al Shehhi added.
The season of influx of tourists to the Governorate of Musandam starts from October to April each year, when the Wilayat of Khasab receives cruise ships around the globe.