Muscat: Dhofar Municipality is organising a variety of tourism and entertainment activities for the Khareef season 2023 to attract tourists from inside and outside the Sultanate of Oman.
The Municipality is organising the events of the Dhofar Khareef season 2023 at various locations as part of its endeavour to enhance the tourism, cultural, marketing, entertainment and sports fields, taking advantage of all the elements of the governorate's wilayats.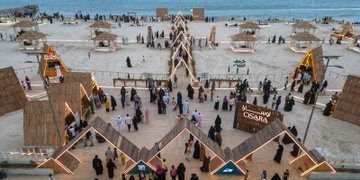 Engineer Ammar bin Obed Ghawas, Director of Events and Awareness Department in Dhofar Municipality, said that there is a distinguished public presence for the various activities at this year's season in various locations and events, including the "Salalah Eight" food festival, which is held in Al Saada Garden with the participation of a number of chefs and Omani institutions that display their food and beverage products to visitors. It will run until August 19.
Eng. Ghawas added that the Salalah Lights Park contains luminous formations and models that embodies plants, animals and marine organisms in various artistic forms.
He indicated that the Awqad (Kiddy Time) Park is popular with citizens, residents and tourists, and includes recreational villages for children, including the "Smurfs" village, the children's city, the "Masha and the Bear" village, as well as the "Kung Fu Panda" village and the "Alice in Wonderland" carnival. This is in addition to the activities of the Russian Ice Circus and digital tunnel shows, as well as open theater events and competitions.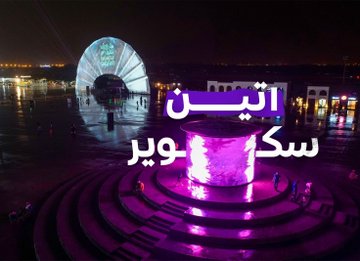 Eng. Ammar bin Obed Ghawas explained that the activities of "Atien Square" are witnessing an active movement of visitors and tourists during the evening period, as its skies are adorned with lighting and laser shows using "drones" that create artistic formations that reflect the heritage and civilisation of the Sultanate of Oman.
The Director of the Events and Awareness Department of the Dhofar Municipality pointed out that the activities of returning to the past in the Hafah region include the establishment of many activities to simulate the five environments in the Dhofar Governorate, in addition to a field for arts and various events, restaurants for Omani meals, various heritage markets and products for craftsmen and craftswomen, as well as live performances and arts that embody the Omani culture according to its different environments.
Furthermore, Eng. Ghawas stated that the Chocolate Festival (Choco Spray), which is currently being held at the Sultan Qaboos Youth Complex for Culture and Entertainment in Salalah, contains more than 20 chocolate-related projects locally and internationally. Additionally, the Chocolate Museum, which includes more than 100 figurines of prominent personalities and figurines of local and international landmarks. It will continue until August 19.
Khareef Season 2023 includes many other activities such as the Raysut Beach activities represented in the city of "Osara", the Samharam Tourist Village, the Al-Dummar Beach event "Drag Race", in addition to various sporting events.