Muscat: As the largest financial services provider in Oman and aligned to its customer-centric vision, Bank Muscat celebrated the opening of its new branch in Al Hail in the Wilayat of Seeb. The inauguration ceremony was held under the patronage of H.E. Sheikh Ahmed bin Ali Al Shehhi, Wali of Seeb, and in the presence of members of the bank's executive management, and media representatives. The new branch in Al Hail is an integrated branch with a modern design that takes into account the advanced standards related to the banking sector. It is designed to provide a comfortable experience to all customers to conduct transactions in one place as it includes an Asalah Priority Banking Center, special sections for Baituna and Sayyarti products as well as safe deposit boxes. It is also equipped to facilitate access of persons with disabilities to various banking services. The new branch is operated by experienced Omani cadres, who are ready to provide the best services for customers. The services provided by the branch can be availed during weekdays from Sunday to Thursday, from eight in the morning until two in the afternoon.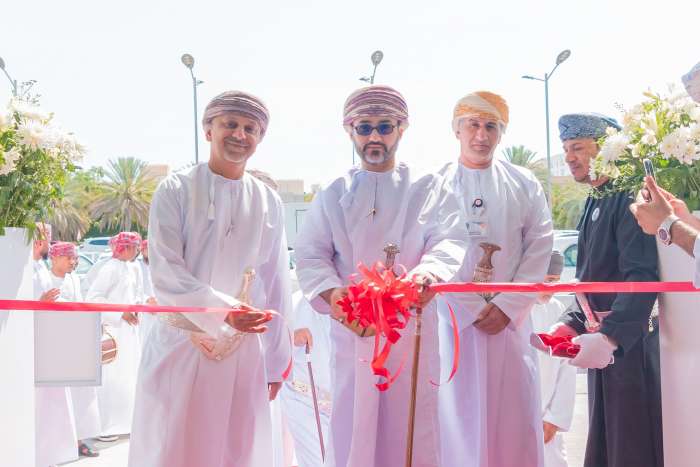 On this occasion, Abdulnasir N. Al Raisi, General Manager, Personal Banking, Bank Muscat, said: "We are pleased to launch the newest addition to our retail banking branches to provide various banking services and facilities to customers, who can accomplish a wide range of banking transactions, including opening accounts, cards and financing services in addition to various commercial facilities to ensure the provision of the best and most quality services. The bank's branches form an important channel and a direct link with customers and we are always happy to listen to customer feedback and suggestions to continue developing services and meet their aspirations and needs, strengthen our relationship with them and develop it to new heights of successful and effective communication."
Saleh Mohammed Al Maaini, Deputy General Manager, Capital Regions, Bank Muscat, commented: "The bank is keen to make various banking services and facilities available and closer to customers. Today, we are delighted to open this new branch in Al Hail in the Wilayat of Seeb to add to the network of branches in Muscat Governorate, where we now have 55 branches designed to meet the needs of a large segment of customers. The bank will continue the process of development and improvement, translating its vision "To serve you better, everyday". I take this opportunity to invite customers to visit the branch and take advantage of the various banking services and facilities offered by Bank Muscat."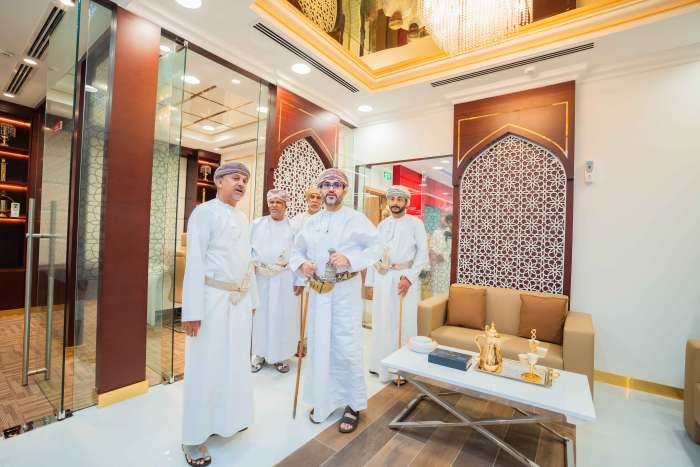 As a leading financial services provider, Bank Muscat has an extensive branch network and more than 820 devices, including ATMs, CDMs and omnichannel devices distributed in all governorates. Thanks to this extended network, Bank Muscat is the first choice for more than two million customers in the Sultanate and plays a major role in enhancing financial inclusion in the country through the innovative products it develops for customers. In order to provide the best services, the bank is constantly updating its digital channels of internet and mobile banking to enhance the effectiveness and convenience of customers' experience through secure, easy and fast options at the same time. Today, these digital channels have more than 1.6 million registered customers to take advantage of the wide range of benefits offered, including bill payment, fund transfer within the bank or within Oman, fund transfer around the world through the SWIFT network and many others. Bank card options such as debit, credit and prepaid cards have seen wider popularity during the last period is due to its contactless payment feature, in addition to the multiple modern mobile payment advantages such as payment using a QR code.
For premier banking customers, they can benefit from exclusive and distinctive services provided by Private Banking, Asalah Priority Banking and Al Jawhar Privilege Banking. Various exclusive offers can be found through the website at: Premier Banking - Bank Muscat.
Bank Muscat is always keen to develop its products and provide banking services that keep pace with all current and future developments. For its tireless efforts in this regard, the bank has been praised and appreciated by various local, regional and international institutions. Forbes Middle East has ranked the bank as one of the Top 30 Banks and the Top 100 Companies in the Middle East. The bank was also recently recognised by MEED as the Best Retail Bank in the Sultanate for its best practices, its customer-centric vision and the innovative and modern offers it provides.