Muscat: The summer programme of Musna'atna for science and artificial intelligence launched on Sunday, June 4, 2023.
The Musna'atna Summer Programme for Science and Artificial Intelligence was launched under the slogan Fun and Benefit yesterday. The programme is characterised by presenting activities in which knowledge of modern technologies and the fourth industrial revolution is shared, as well as science with experience, innovation, application and educational entertainment.
Musna'atna includes a number of workshops that will be held from 4-7 June 2023. Participants in the group are children in the age group of 7 years and above.
The workshops will present various and entertaining experiments in different sciences, which aim to stimulate children's thinking and enthusiasm for experimentation and innovation in various sciences.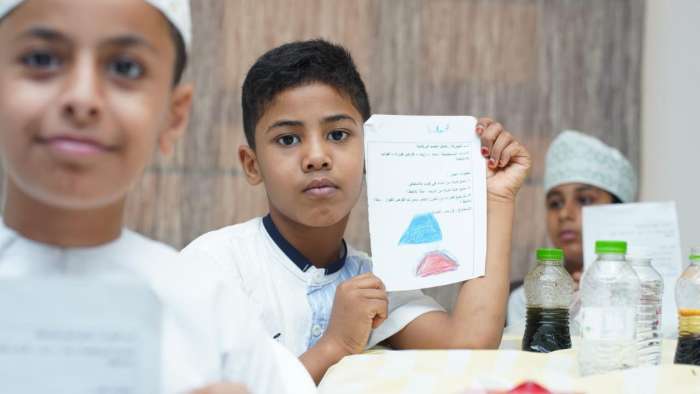 Additionally, the workshops that will be presented in the programme are also distinguished by the diversity of the content presented. On the first day of the Playful Sciences workshop, children were introduced to entertaining educational activities in different sciences, and different experiments were presented to stimulate their enthusiasm and thinking.
On the second day, the workshop will teach children about Artificial Intelligence (AI) and its applications, and how to apply AI in our lives. On the third day, a workshop will be presented on Intelligence and Thinking Games. On the fourth day, a workshop called Augmented Reality and its applications will be held.
It is worth noting that the fields of science and AI were chosen in this programme. As artificial intelligence has become an integral part of our daily lives, children need to learn it. It has created a great opportunity for them to understand how everyday products work. It also enhances cognitive skills, communication skills, and imagination, confidence and creativity in children.