Muscat: With less than two weeks to go for the start of the ICC Men's Cricket World Cup Qualifier in Zimbabwe, Oman cricketers are currently in South African city of Durban to acclimatise themselves to the weather conditions and give final touches to their preparations.
Oman will be bidding to make history in Zimbabwe as they attempt to qualify for the ODI World Cup for the first time. The ICC Men's World Cup Qualifier will be played in Harare and Bulawayo in Zimbabwe from June 18-July 9 with ten teams vying for the two available spots in the World Cup to be played in India later this year.
Oman, coached by Duleep Mendis of Sri Lanka, face a tough challenge as they are pooled in Group B along with World Cup winner Sri Lanka, Ireland, Scotland and the UAE. Group A comprises hosts Zimbabwe, two-time winner West Indies, Nepal, Netherlands and United States.
Oman skipper Zeeshan Maqsood, also the most experienced all-rounder in the squad, believes that his players have the potential to beat any team on their day but admitted that the "mission to qualify for the World Cup is daunting" but promised that the team would give its best.
"It is a great opportunity to showcase our potential at the top level. We have played in two ICC T20 World Cups but to reach the final stage of qualification of the ODI World Cup is a new challenge for us. The boys are motivated to perform at this level and we have the belief and the potential to beat any team on our day. If we use our skills and execute our plans and play good cricket, as a team we can achieve the dream of qualification," said Maqsood.
The skipper added: "We have worked hard to reach this stage. I am aware that Oman had made it to this level twice in the past but that was long back in 2005 and 2009. The four-year World Cricket League Division 2 cycle we went through was tough and to finish second among seven nations was a testimony to our hard work."
On facing Sri Lanka and Test-playing Ireland in the group stage, Maqsood said: "It will be a big motivation to play against these teams. We will push more and try to do our best against these experienced and top-class nations. We are going into the tournament as a dark horse, and we know that we have the capabilities to upset any team."
For Oman's most experienced ODI cricketer and opening batter, Jatinder Singh, the "World Cup Qualifier is a great chance to perform at the big stage."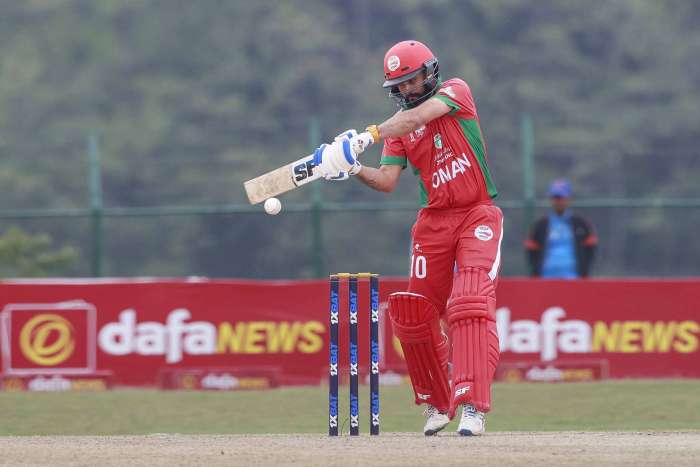 "We are fully focused on the mission and there is a calmness in the camp. We are aware of the challenges while playing against Test-playing nations and World Cup winners but as a batter, I know the responsibility and I hope to perform well," said Jatinder.
"The pre-tour now in Durban is helpful and though the team has played in South Africa and Namibia in the past, we will be playing in Zimbabwe for the first time. We have a strong conviction that we can advance and as a batting unit, we have displayed good form in recent times. We hope to continue with the form," he added.
For Bilal Khan, the pace spearhead, who excelled in the WCL Division 2 picking up the highest 76 wickets in 36 games, "it is time to deliver the best."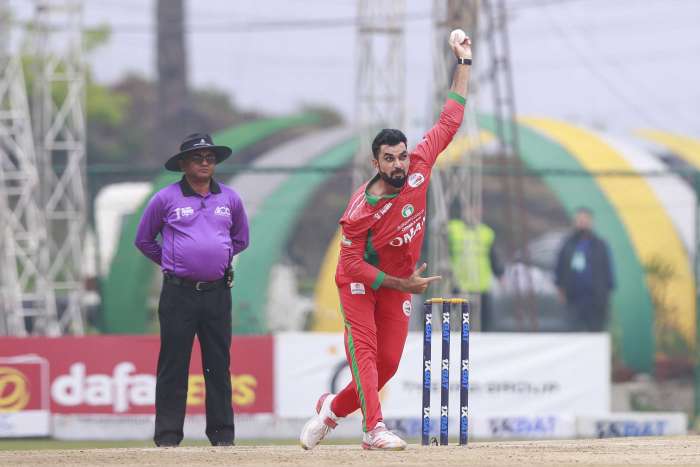 "To reach this stage was a result of our hard work. And, now to represent Oman at the World Cup Qualifier, we are excited. We will compete there and not just make up numbers. There is no pressure on us and will out our best foot forward," said Bilal.
Oman vice-captain and key all-rounder Aqib Ilyas said, "it is a very good chance for us."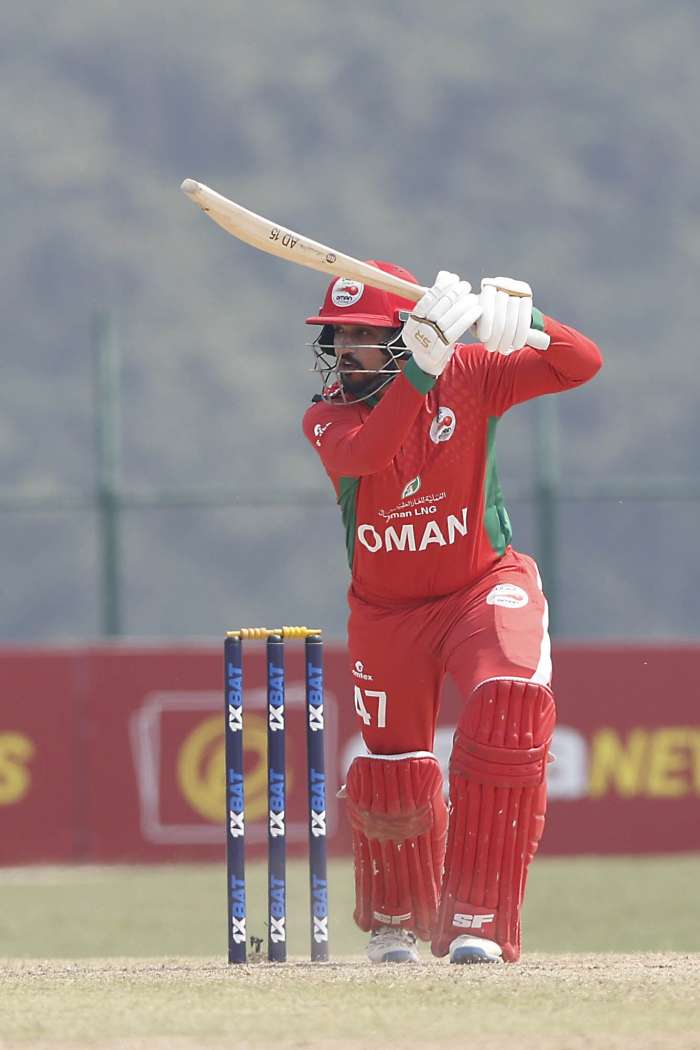 "We back ourselves and have the talent to take on stronger teams. On our day, we can beat any team and I am looking ahead to the matches. I have come back after a gap of two-year and I am in good shape. I am confident of making a strong return as a comeback is much stronger than a setback," said Ilyas.
Maqsood said: "To beat the higher-ranked and experienced teams, we have to shell out an outstanding performance on all fronts – batting, bowling and fielding. We don't have the experience of those Test-playing nations, but we carry a lot of confidence based on our display in WCL Division 2 and Premier Cup in Nepal last month. We will take each match and each session as it comes. The team has the hunger and desire to win and make a mark."
The quartet agreed that "Oman have nothing to lose, and the rivals be under pressure."
"We will only gain from the experience and the team's cohesion and bonhomie has played a big role in the journey so far. The bowling attack has been instrumental in many victories in the past and with the batting unit coming good, we can prove ourselves," added the skipper.
Jatinder said: "Team discipline and the practice of teammates backing each other on the field have been the key strengths."
Bilal shared similar sentiments and said, "Over the past five years, the team has more or less played together. We have gone through ups and downs, but we enjoy it as one team and we are upbeat on the prospect of creating few upset victories."
Oman begin their campaign against Ireland on June 19 followed by a match against the UAE on June 21. They take on Sri Lanka two days later before completing their pool engagements with a match against Scotland on June 25. Three teams from each pool advance to Super Six and the top two making it to the World Cup.