Abu Dhabi: The cultures and colours blended smoothly to create an artful masterpiece on the canvas of the IIFA Awards 2023 in Abu Dhabi during the Opening Act. With melodious notes emanating from the strings of the Indian santoor and Arabic lute (oud), the perfect setting was provided and the enchanting evening enhanced to the sound of ney (an Arabic flute regarded as one of the oldest musical instruments).
As the world's biggest global Indian event, the 2023 International Indian Film Academy Awards (IIFA 2023) returned to Yas Island Abu Dhabi for the second year, bringing grand celebrations and magical moments to its audiences of Bollywood actors, industry superstars, Indian and South Asian film fans and Bollywood enthusiasts.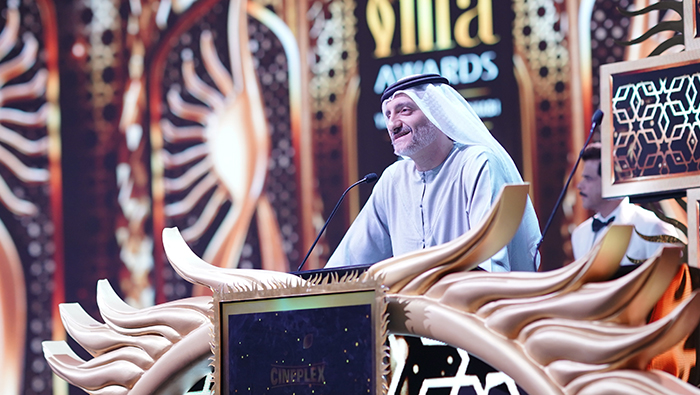 Times of Oman and TFM were the official media partners for the Oman market for IIFA Rocks and IIFA awards that were held at Yas Island in Abu Dhabi.
Nexus Novel Advertising was the marketing partner for Oman market
New to this year, the highlight of the weekend was the award show's Opening Act, an intriguing and emotional production telling the tale of a young Emirati, Abdulla, who meets an Indian
Princess, Neisha, and takes her on a journey of Emirati heritage and culture.
The immersive theatrical production showcased the two cultures through captivating displays and breathtaking projections, award-winning masters in prop and puppetry, detailed choreography, Emirati and Indian dances, and traditional costumes to excite, inspire and engage the audience.
Demonstrating Emirati culture to global audiences through creative endeavours, Abdulla's life-size puppet camel was hand-painted and manned by exterior puppeteers.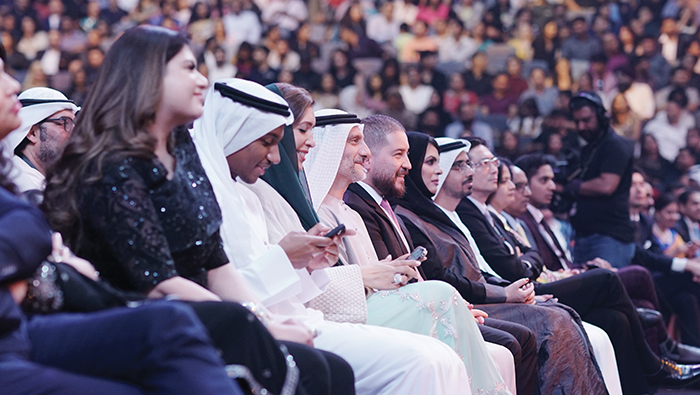 The cultural interactions between Abdulla and Neisha included augmented projections of Emirati fishermen weaving nets and traditional Emirati dance performances, including Ayyalah and Na'ashat. Through their
performances, Abdulla and Neisha took the audience on a sonic journey, transcending cultural boundaries and leaving an indelible impression.
Throughout, the enraptured audience was treated to other popular musical pieces from renowned Bollywood celebrities.
Abu Dhabi, supported by its brand 'Expereince Abu Dhabi', proved once again to be the perfect host for the IIFA Awards 2023. With its hospitable nature, world-class facilities, diverse attractions and activities, and vibrant cultural scene, Abu Dhabi has established itself as a global hub for entertainment and events.
Ahead of the Summer months, the city launched its seasonal campaign, "One Summer Isn't Enough," positioning Abu Dhabi as the ideal destination year-round, filled with unique cultural experiences, family-fun festivities, discounts and deals across the city's outlets that one summer cannot possibly be enough to experience all in one trip.
For those looking for summer fun and new discoveries, the all-inclusive 'Abu Dhabi Summer Pass', provides cultural enthusiasts, thrill seekers and couples with access to unrivalled entertainment, family fun, dining and shopping. Visitors will also benefit from 'Stay More, Pay Less' which offers incredible savings, and "Kids Go Free" unlocks additional perks for families, as there is always more to do in Abu Dhabi.