Muscat: Trend Micro, a global leader in cybersecurity solutions, has been helping organizations in securing their digital transformation and helping them to secure their data, Assad Arabi MD, Trend Micro, said.

Speaking to TFM at the just concluded COMEX 2023, Arabi said, "We are offering cloud services and helping organizations as well as customers in securing their information assets. We provide all cybersecurity solutions to organizations so that there are well protected in this complicated cyber security world."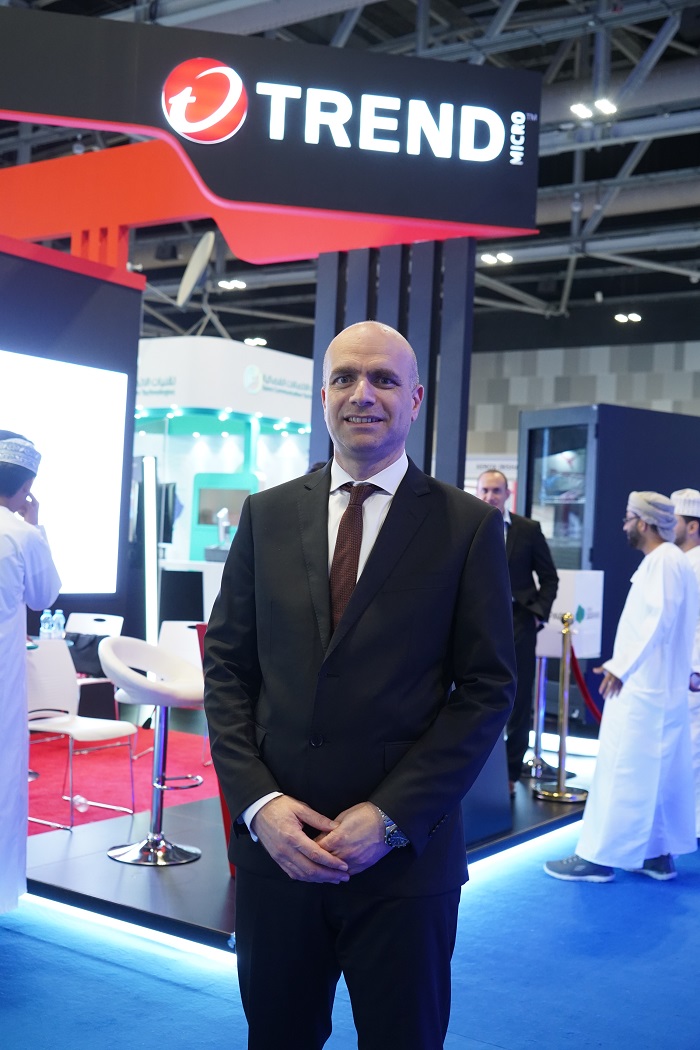 Mr. Assad Arabi MD, Trend Micro
Leveraging over 30 years of security expertise and technology foresight, Trend Micro is transforming the chaotic world of cybersecurity, Arabi said to TFM.

Elaborating further about Trend Micro's presence in Oman, Arabi said that the company is working with various organizations in the banking sector, financial companies, oil and gas sector. We are offering our customized solutions to these companies to help them secure their company information and data to protect their operations so that it is not being impacted by any cyber treats.

Speaking about how important cyber security innovations are for Oman Vision 2040 document, Arabi said that cyber security depends on digitisation and on digital transformation that should be done smoothly without facing any major interruptions.

"We are seeing a lot of resilience in Oman's economy for the past three to four years and we have invested more in our presence in the country to offer advanced cyber security solutions."

When asked what types of solutions Trend Micro is offering, Arabi said that besides big corporates the company has also been helping the small and medium businesses (SMBs) who are also facing cyber security threat.
"We know statistically that around 70 percent to 80 percent of SMBs go out of business after cyber security attacks and it is a risky business. It is very difficult for these SMBs to get protection from cyber threats. We at Trend Micro have tailor-made solutions for such SMBs where with little spending they can get protection of their assets."