Muscat: As a part of the Mental Health Awareness Month observed in May, several buildings in Muscat have been illuminated in colour green. Green colour symbolizes optimism, hope, and new beginnings and the initiative aimed to combat the stigma associated with mental health.
The event was a collaboration between several organizations, including Whispers of Serenity Clinic, Al Harub Clinic, German University of Technology Aloft Hotel, Sheraton Hotel, Omantel and The Royal Opera House. The buildings were lit up in green on Saturday, the 12th of May at 9 pm.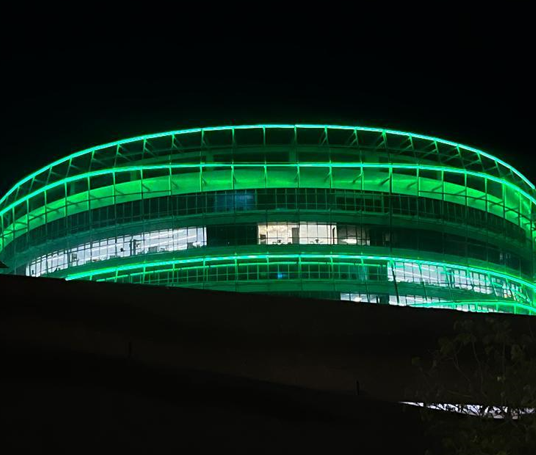 Mental Health Awareness Month is celebrated globally to reduce the stigma associated with mental health and to spread awareness that mental health is something everyone should care about. This year's theme is anxiety, one of the most common mental health problems people face.
Anxiety is a normal emotion that everyone experiences, but it can sometimes get out of control and become a mental health problem. Many things can lead to feelings of anxiety, including exam pressures, relationships, starting a new job, or other significant life events.
The initiative aimed to encourage people to learn more about mental health, seek help, offer support, and open their hearts and minds to vulnerable conversations. By illuminating buildings in green, the organizers hope to raise awareness and reduce the stigma associated with mental health.