Muscat: In celebration of the holy month of Ramadan, Al Bustan Palace, a Ritz-Carlton Hotel will be hosting daily Iftar buffets and delectable Suhoors. Guests can experience an Iftar culinary journey at Al Khiran Kitchen for OMR 24 net per person, featuring cuisines from countries beyond Oman including Turkey, Lebanon, Syria, Iran, Morocco and much more from 6:30 pm till 10:30 pm. For Suhoor, visitors can kick start each day of fasting with a special suhoor menu at the hotel's 'Layali Ramadan' over the scenic beach views from 8:30 pm till 2:00 am with daily live entertainment from 9:00 pm till midnight.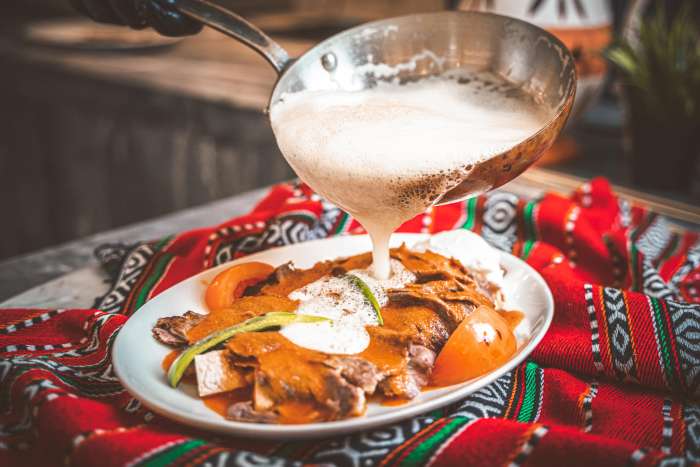 For Iftar, guests can enjoy live stations representing a number of countries with signature dishes such as assorted cold mezze and salads from Lebanon, Omani Shuwa, along with Turkish Doner Kebab action stations and Pide from Turkey. End a long day of fasting with assorted Iranian kebabs, spicy curries and a live Turkish bread station. The Sultanate will be represented by a number of traditional dishes including lamb Shuwa, Harees, Kuku Paka and assorted Omani bread. Rejoicing culinary masterpieces together with a lively ambience, guests can take delight in the sweetness of Turkish ice cream, Baklava or the special Ottoman majoon while indulging in a truly memorable experience.
Take pleasure in great company and food throughout the night with a special Suhoor at the resort's 'Layali Ramadan' on the lawn. Enjoy time-honored dishes such as shish tawook, kebab meshui lahem meshui and assorted hot and cold mezzeh selections along the tunes of traditional entertainment paired with your favorite scented flavors. Whether an intimate meal or a social soiree, Al Bustan Palace, a Ritz-Carlton Hotel has all the elements to provide guests and visitors with an unforgettable Ramadan experience. Special cabanas are also available for guests seeking a more private setting with their friends and families.
Book Al Khiran Iftar buffet for 20 people and above during the first week of Ramadan and enjoy a special rate of OMR 20 net per person.
For group inquires, more information and reservations, call +968 2476 4444 or WhatsApp +968 9855 9333. To know more about the hotel offerings, follow Al Bustan Palace, a Ritz-Carlton Hotel on Instagram @ritzcarltonalbustan.