The Royal Thai Embassy together with Tourism authority of Thailand is joining hands to organise the mesmerised food and the cultural event entitled "Inspiring Thailand: destination for savoury gastronomy and magic culture" on 9 March 2023 at Crowne Plaza Hotel Muscat.
The event aims to promote the Thai gastronomy and to launch the Thai food campaign starting from 10 - 18 March 2023, participated by the authentic Thai restaurants namely
Thai Corner, Mai Thai, Pad Thai and Tiptara. During the food week, the participating Thai restaurants altogether will offer promotions specially designed for the foodies and Thai food lovers.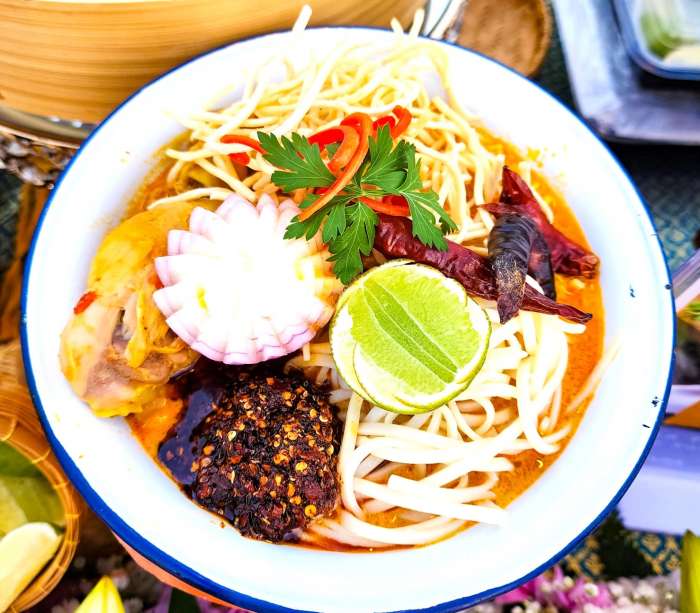 The "Inspiring Thailand" allow the guests to discover Thailand "the destination of magic culture" and see different perspectives of Thai tradition through the degustation of various Thai cuisine and delicacies, cultural performances and many more. The event also highlights the close connection between the Sultanate and Thailand via the new travel routes. With the support from Salam Air and Fly Dubai, travelling directly from Muscat to Bangkok, Phuket, Krabi and Pattaya and vice versa is just at the fingertips.
Given Thailand is various award winning destination for travel and tourism as well as her reputation for medical and wellness excellence and long term vision towards sustainability, our food and culture campaign goes in pair with Thailand's campaign for the Expo 2028 – Phuket under the theme "Future of Life: Living in Harmony, Sharing Prosperity". The chosen theme is in line with the Bio-Circular-Green (BCG) agenda and Thailand's development strategy to strengthen its positioning as a medical hub and become a top medical tourism destination as well as to address the current global challenges on health, reflecting Thailand's firm commitment to the realisation of the SDGs.