Muscat: They are the social media rockstars in Oman. They have a vision, a mission and above all, a tribe that sticks together like glue.
These 7 powerful women, who are all from different countries, speak different languages and live totally different lives, share one thing in common; they bring people together for a cause on Facebook groups.
This Women's Day we salute their endeavours to bring people together in spaces of trust and good-will.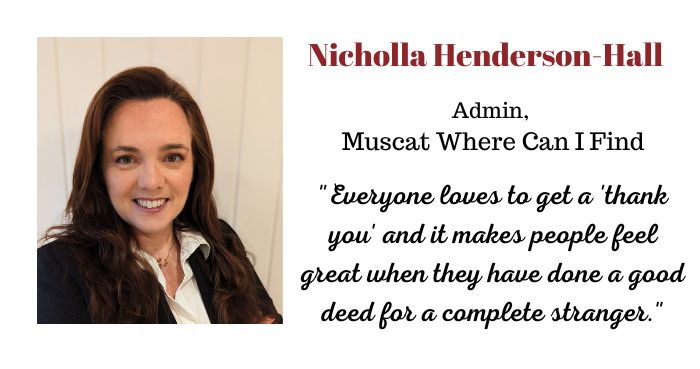 Born in the United Kingdom (UK) and raised in the UAE, Nicholla is currently working in the UK as the director of communications for an American company.
The Community: Facebook group 'Muscat Where Can I Find...?' (MWCIF) was started in 2010 by Nicholla, then a new mother. Intended to be a small group, MWCIF has become the place to get recommendations, testimonials and direction with a community of 64,500 members.
"People are what makes the group work, so what's impacted me is the lives and stories that the group has contributed too," says Nicholla.
The Challenges: "Member management is one challenge, as opinion and context can be forgotten, and emotions get heightened with arguments taking place when they don't need to. People can forget it's a Facebook group and can hold different opinions, so we shouldn't get so frustrated when someone disagrees. We need to learn to walk away," says Nicholla.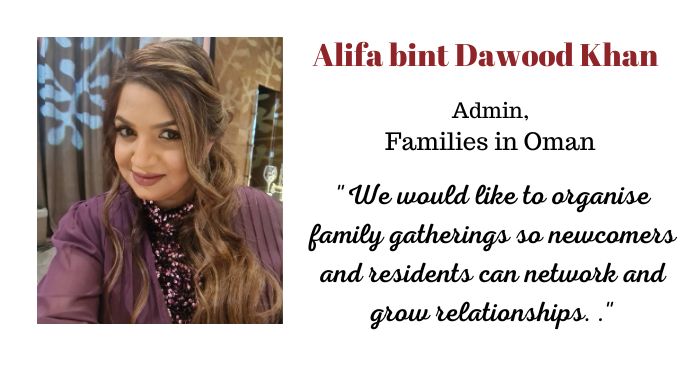 Alifa bint Dawood Khan is an Omani stay-at-home wife with qualifications in accounting and finance. She feels "fun-employed" while managing her Facebook group.
The Community: 'Families in Oman' is a virtual community where over a period of time, members build relationships, and can comfortably seek and offer help to each other.
"Particularly, during Covid, we were able to assist a lot of people with medical information as my husband is a doctor. That was a time when people appreciated the group abundantly," Alifa adds.
The Challenges: "There is sometimes a misconception that a virtual group or community doesn't require time or effort. As such, sometimes we come across uncooperative people who end up being rude and disrespectful when they are reminded that they must oblige to group rules and be respectful to everyone, including fellow members. We try to politely resolve the issue if possible, but if the individual still remains uncooperative, we have no choice but to remove them from the group, unfortunately," says Alifa.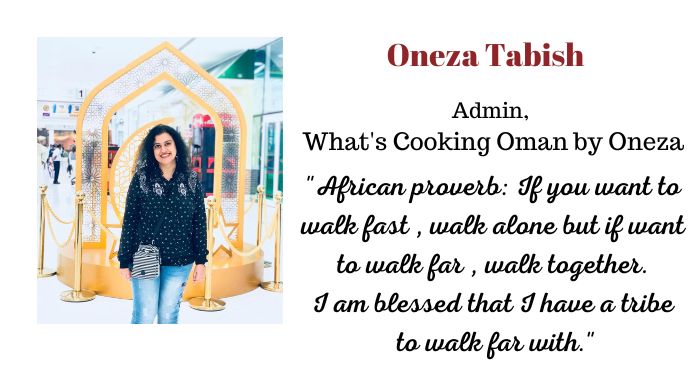 Oneza Tabish is an Indian banker-turned-food influencer and recipe strategist.
The Community: What's Cooking Oman by Oneza – a Facebook group that encourages home chefs of every gender, age and country to come forward and share their recipes without inhibition.
Oneza shares, "Recently I had a lot on my hands and thought of temporarily pausing the group. My (group) members did everything possible to make me not quit by contributing funny food jokes, sharing their simple home recipes and personally messaging me to carry on. The group has helped me tremendously to grow and be a better version of myself as a home chef and a human being.
"I want What's Cooking Oman to be that platform where you have 'tried and tested' as well as reliable recipes to help you in the kitchen," Oneza adds.
The Challenges: "Some members have been rude in the past and their comments have been hurtful. It's disappointing but you take it in your stride, as the acceptance and love that I receive on a daily basis is much more than the challenges and the negativity," Oneza mentions.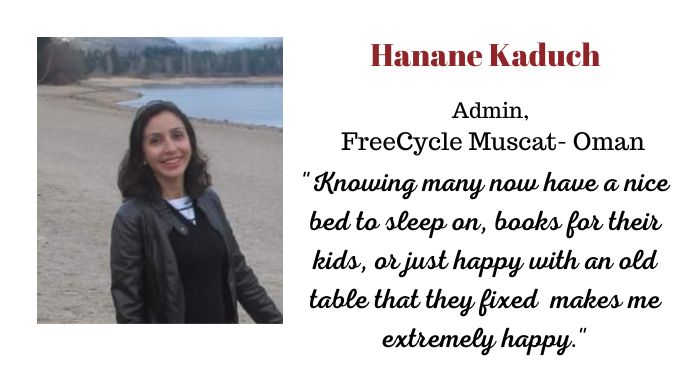 Hanane Kaduch is an Algerian citizen living in Oman for the last 13 years.
The Community: 'FreeCycle Muscat - Oman' was created by Claudagh Cahil, and Vanessa De Vyt added Hanane as an admin to help her. Promoting sustainability and environmental consciousness, the group encourages members to give away things they don't want for 'freecycling' instead of tossing it in the trash. It also helps other members to find what they cannot afford with money for free.
"I see humans in a different way today! During the cyclone there was one lady who was alone with her child in Wadi Hattat, she had no food and no water and was afraid to go out, we posted her request for help, and one brave member went to get her some food and water and fixed her electricity," Hanane mentions.
The Challenges: In every social media page, the security and respect for each member is very important! "I have to make sure the discussions are polite and friendly, and that there are only safe and appropriate items that can be refurbished and DIY'ed, that can cause no harm to people. I make sure no business is behind the collections and that everyone is getting a chance, and this is very challenging as I have to be fair and conscious," Hanane says.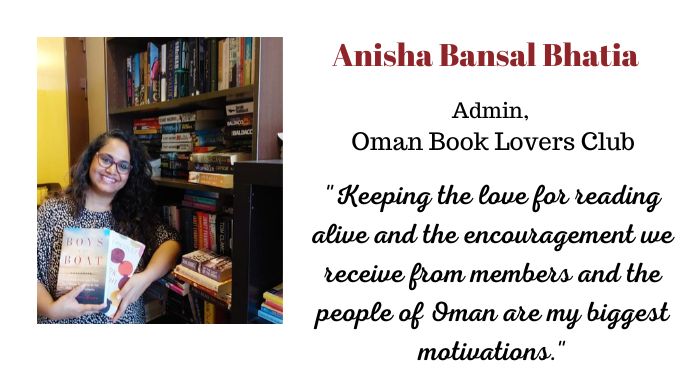 Anisha Bansal Bhatia comes from a family of voracious readers in India. She says the only inheritance she wishes for is her father's personal library.
The Community: The Facebook group 'Oman Book Lovers Club' was created as one giant library for all, where all book lovers share their collections. Anisha mentions the club organised book meets and storytelling sessions virtually during the Covid pandemic. The group organised a community event for Indian Social Club's Book Fest earlier this year. The book club has also had physical meet-ups where people talk all things books.
The Challenges: "Having a team of volunteers manage the book borrowing system is great, but we need to ensure the consistency of rules for all members to keep the flow of books smooth," Anisha highlights.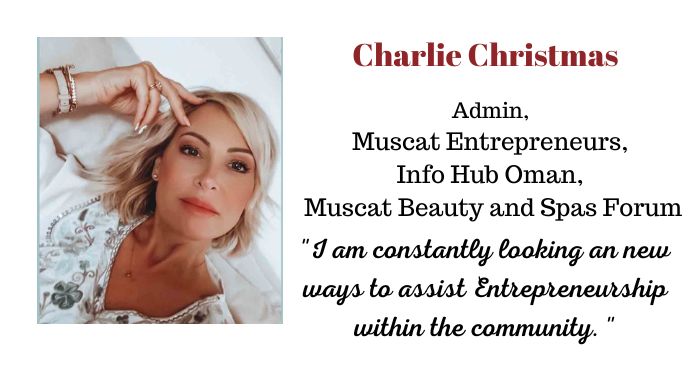 Charlie Christmas is of British/Italian/French heritage. She is well-travelled and has lived in Oman, England and Portugal as well as spent time in Brazil and Australia.
The Community: 'Muscat Entrepreneurs' was launched on Facebook during the pandemic as many companies were left reeling from the closures faced in the country, and internationally. The group has nearly 8,500 SMEs and entrepreneur members, and is a hub of information for start-ups with a resident 'expert' team offering support and advice. Charlie also manages 5 other digital media platforms including Info Hub Oman, Muscat Beauty and Spas Forum
The Future: Charlie has started organising seminars. This year, her goal is to run a full SME business seminar for all members at the Exhibition Centre.
"I plan to ensure small-businesses are given the best opportunities and tools to help them succeed, and will continue to push for the free flow of supporting businesses with information and networking within the Sultanate via the online platform," Charlie says.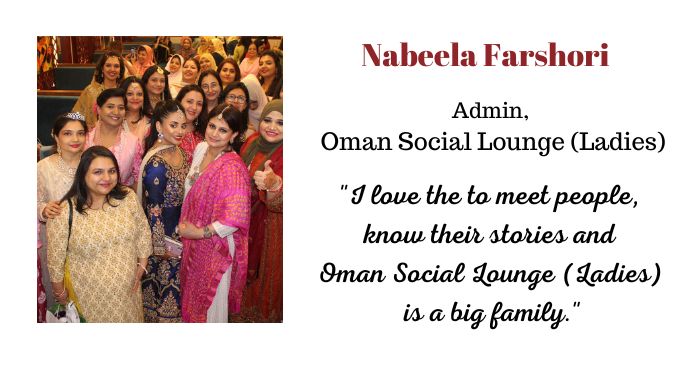 Nabeela Farshori is a mother of two beautiful daughters, living in Oman for the last 13 years .
The Community: Nabeela started 'Oman Social Lounges' with her friends Khadija Khan and Devina Sharma to create a strong community of expats living in Oman. In the last 7 years, they have done awareness events on women's health, breast cancer and charity encouragement. Their events are networking platforms for working women and female entrepreneurs.
The Challenges: "Every woman is different in their perspectives, their background and their nature. I learnt that I cannot make every member happy, but being neutral and giving a benefit of doubt to all is essential in making a strong relationship. Some posts used to be aggressive, some controversial, some fake accounts used to join and destroy our peace digitally. So we filtered and added members carefully after a rigorous scrutinized process, " says Nabeela.
These women have what it takes to build an empire, and build an empire they did. They changed lives for many with a step that may seem small, but has blood, sweat and tears behind it.
They are the women who chose to step up for themselves and to uplift those around them. These are the unseen heroes we at Times of Oman would like to acknowledge on this day dedicated to the unsung warriors - women!